East London scheme due to start on site next summer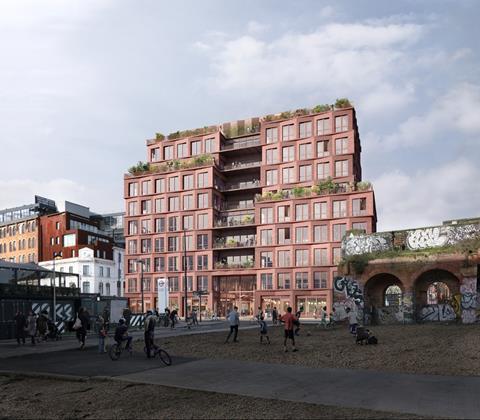 Morris & Co has been given the green light for a scheme to build more than 150,000 sq ft of workspace next door to the Tea Building in Shoreditch.
The east London warehouse scheme for developer Blue Coast Capital is expected to start on site next summer and complete two years later.
Called the Huntingdon Estate, it will include 15,000 sq ft of affordable workspace aimed at fledgling firms as well 2,500 sq ft of retail space and more than 11,000 sq ft of external amenity space.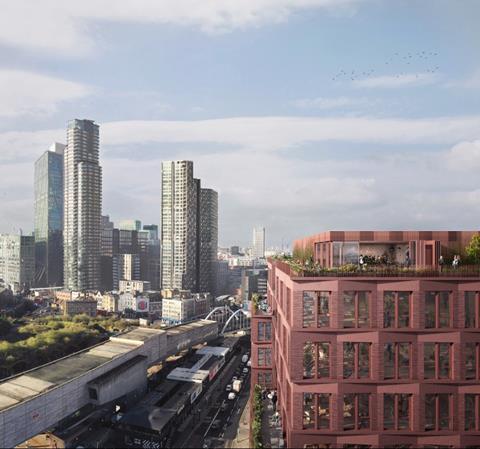 The development, whose main entrance will be on Bethnal Green Road, opposite Faulkner Browns' £800m Bishopsgate Goodsyard development and Shoreditch High Street station, will also feature a roof terrace and pavilion that will also double up as an event space.
Morris & Co project associate Mario Barrientos described the scheme as a modern interpretation of Shoreditch's robust warehouse typology. The four volumes range from three to nine storeys in response to the surrounding context. The front facade of 30-32 Redchurch Street will be retained and incorporated into the new building.
He said: "Our want is that the Huntingdon Estate will be celebrated not for its architecture alone, but for the cultural and programmatic contribution this project makes to Shoreditch now, and for many generations to follow."