Squire & Partners founder died after short illness, practice says
Michael Squire has died at the age of 77.
The Squire & Partners founder passed away on 4 May following a short illness, the firm said in a statement.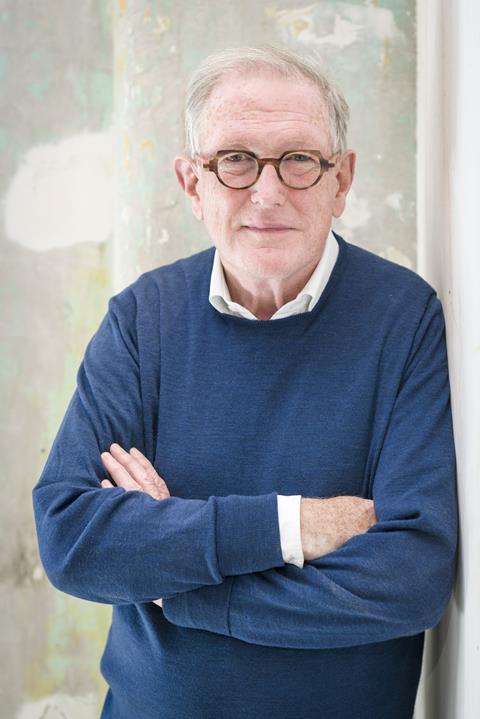 "We are all in shock and still absorbing the loss of an extraordinary man, who touched the lives of so many around the world through his work as an architect and his warm and generous personality," the practice said.
Squire was born in 1946 and studied architecture at St John's College, Cambridge.
He founded Michael Squire Associates with Paul Harrison in 1976 following a period working for his father on projects in Jakarta and Bahrain.
The practice evolved into Squire & partners, which is now led by Squire's son Henry Squire and fellow partners Tim Gledstone and Murray Levinson.
The firm's major projects include Chelsea Barracks, One Tower Bridge, Brook House, Southbank Place and Clarges Estate.
Originally headquartered in South Kensington, it moved to King's Cross before settling in a former Edwardian department store in Brixton which the practice renovated.
The office, which includes a members club, an events space and a winter windows display, has received recognition for its sustainability and community engagement.
The practice said it "set new benchmark for adaptive re-use of old buildings and is a manifestation of Michael's generous and inclusive nature".
Squire was a leading figure in British architecture, serving as jury chair for the RIBA awards and as a member of the Royal Borough of Kensington & Chelsea's Architecture Appraisal Panel.
He was also a third generation member of the Architecture Club, the membership group which was founded in 1922 by Squire's grandfather, the poet John Squire.
Outside of architecture, Squire & Partners said Squire was "first and foremost a family man who loved nothing more than being surrounded by his wife and children, to whom he devoted so much love and time".
"He also enjoyed sailing on the Solent and was an avid Chelsea fan. His youthful energy, love of life and mischievous humour will be hugely missed by all that knew him," the firm added.
He is survived by his wife of 45 years, Rosy, his five children, his first wife Pansy, his brother Roger and his seven grandchildren.