Tributes pour in from around the world
The influential US architect, urbanist and writer Michael Sorkin has died after contracting coronavirus. He was 71.
Tributes poured in from around the world, with the architect Jeremy Till, head of Central Saint Martins, calling him a "brave and brilliant critic".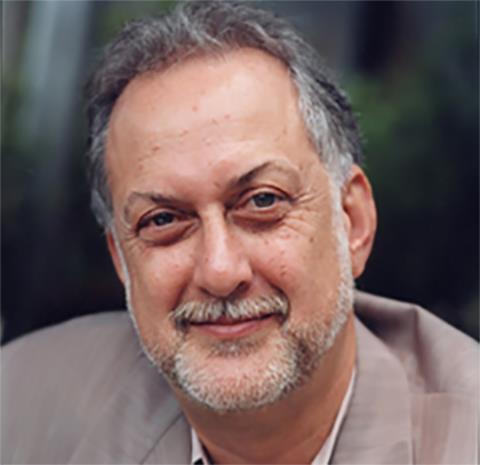 The news was confirmed tonight by Lesley Lokko, dean of the Bernard and Anne Spitzer School of Architecture at the City College of New York where Sorkin was a professor and director emeritus of Graduate Urban Design Programme.
She issued a statement saying: "It is with profound sorrow that we learned earlier today of the passing of one of our most valued and most brilliant faculty members, Michael Sorkin, from complications brought on by covid-19.
"The entire faculty, staff and students are united in paying tribute to one of the school's best-known and celebrated figures, whose contributions to teaching, scholarship and public thought are irreplaceable. He will be deeply missed by the entire community of the City College of New York."
Sorkin, who was born in Washington DC in 1948, graduated from MIT in 1974 and set up Michael Sorkin Studio in 1980. The practice, which has offices in New York and Xi'an, was working on urban design and architecture projects in China. His firm had also worked elsewhere in Asia, the US and Europe.
The author of numerous books, including All Over the Map and Twenty Minutes in Manhattan, he has also been architecture critic for Village Voice and The Nation.
Cathleen McGuigan, editor of US magazine Architectural Record which published his work, described him tonight as a "world-class provocateur, his criticism always served up with keen intelligence, love of language and sharp wit".
A passionate advocate of social justice who had taught at Harvard, Yale, Cooper Union and in Vienna, Sorkin established a non-profit wing, Terreform, in 2005 to focus on research into sustainability.
In 2014 he teamed up with a group of Finnish artists to launch a counter-competition in protest at Helsinki's contested plans to build a £105 million Guggenheim gallery on a plum harbourside site. Although there was never intended to be a winner it attracted 200 entries.
Rory Hyde, the V&A's curator of contemporary architecture and urbanism, tweeted:
Ack, so sorry to hear Michael Sorkin has died. Brilliantly smart and funny, with a deep moral purpose in everything he did. https://t.co/sduoSO2PxV

— Rory Hyde (@roryhyde) March 26, 2020
Jeremy Till tweeted:
So, so, sad to hear that Michael Sorkin has died of #COVID2019 What a brave and brilliant critic. Local Code in my top ten of all architecture books.

— Jeremy Till (@jeremytill) March 26, 2020
and:
A year before I met Michael in Perth. He asks me, a complete stranger, if he should take the AA Chair he had been offered. We talk long and hard into the jetlag about education. He was just curious and generous. (He didn't take the job). RIP

— Jeremy Till (@jeremytill) March 26, 2020