Architect also designing hundreds of flats to be built next to town centre venue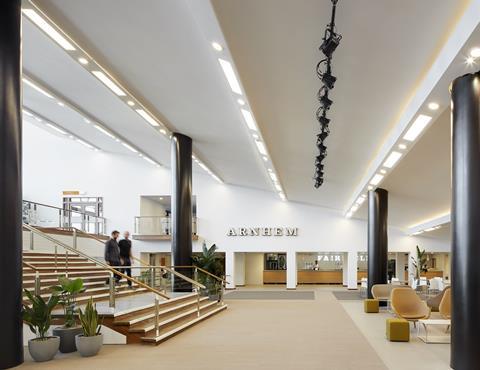 Mica has completed the £40m four-year refurbishment of Croydon's historic Fairfield Halls entertainment complex.
The practice - renamed after the death of founder Rick Mather - was appointed in 2015 to masterplan the wider area.
This includes a neighbouring housing project, Fairfield Homes, for Brick by Brick, the development firm which builds affordable homes for Croydon council.
Five buildings ranging in height from seven to 30 storeys will contain 430 flats. Mica designed four of the buildings, comprising 343 homes, while Common Ground Architecture, Brick by Brick's in-house architecture practice, is designing a 78-home tower.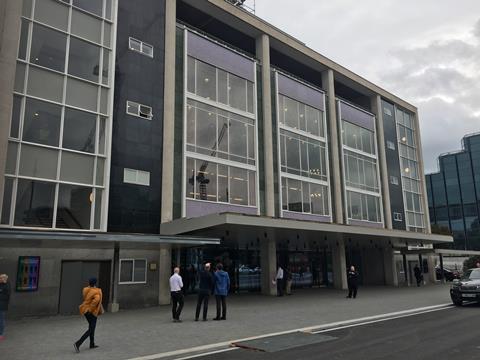 The developer had planned to build 220 homes on the 0.8ha site but that figure nearly doubled after neighbouring Croydon College decided not to move its operations next to the Fairfield Halls scheme and the site offered more potential.
Enabling works have already started and subject to planning – as well as agreement with the GLA over using the Fairfield Halls refurbishment scheme to help fund the development – construction work should start early next year, according to Brick by Brick chief executive Colm Lacey.
Fairfield Halls was built in 1962 and over the years has hosted dozens of famous names including the Beatles, David Bowie and comedy duo Morecambe & Wise. It was officially re-opened this weeek by actor Judi Dench.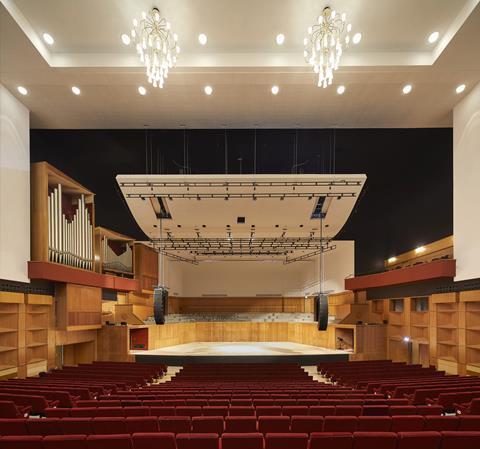 The refurbishment of its main concert venue, the Ashcroft Theatre – named after actor and local resident Peggy Ashcroft – and a new art space building were all designed by Mica.
Work throughout the project saw the removal of dangerous materials such as asbestos, plus the reinstatement of original fixtures and fittings including chandeliers which were installed when the building was finished more than half a century ago in the main hall.
Magnus Wills, an architect at Mica, said: "Many of the systems throughout the building were run down and decaying, the lobby was dark and horrible, the Ashcroft Theatre was riddled with asbestos, and there had been a series of piecemeal additions to the place over the years. We did a lot of research. Looking at black-and-white images of what the interior looked like in its heyday was all we had to go on.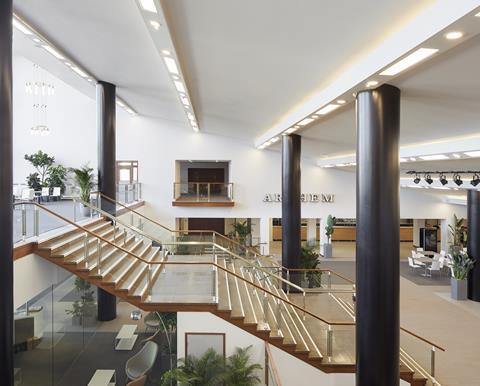 "We've removed things, done new things and replaced some elements, such as the chandeliers in the lobby, which are similar to the originals, while those chandeliers in the main concert hall are the refurbished originals.
"We've added new creative spaces where the Arnhem arts facility used to be, plus installed a new glazed cloister facing College Green, off the revamped Ashcroft Theatre which we stripped back to the steel frame.
"The main concert hall space has completely new AV infrastructure, refurbed seating, acoustic banners and a ventilation system that actually complies with building regulations and which throws air into the auditorium without creating any noise to disturb concert goers."