Skills gap caused by design-and-build contracts 'a concern'
Niall McLaughlin has warned of a skills gap facing the profession as young architects spend less time on site.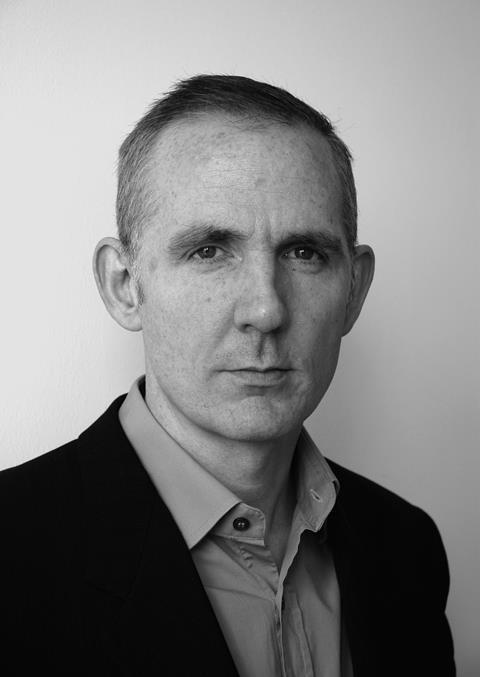 The multiple Stirling finalist said it was crucial to get hands-on experience in order to design well – but that the rise of design-and-build contracts meant many architects were only working to RIBA stage D and not seeing their details being built.
It was a bigger issue for the profession than the "polarised" divide between practice and profession, he said in an interview at BD Live last week – though he also had things to say about that.
"[Young architects] are never seeing the fundamental physical heft and difficulty of making the thing – or the kind of issues that come up … or the sheer bloody business of making a building," said McLaughlin.
"When I detail, I still think about someone lifting the brick or having to make that piece of timber fit. It's a physical, mental process.
"But for many of those people they are drawing buildings they will never see built and never getting experience on site before they go back and draw the next building.
"For me that's a much bigger breach than anything between practice and education."
But he said the "fundamental misunderstanding" between practice and education also needed to be tackled.
"It's a polarised debate between practice – which thinks students should come out with a fixed and definable set of oven-ready skills – on the one hand, and people within educational institutions, many of whom have a kind of contempt for practice and see it as being the place you sell yourself out.
"I say: a plague on both your houses."
He rejected the idea that university was the bestower of precious values that gradually spilt from between your fingers as you entered "mucky practice".
But he said: "I've had students who've done extremely well at school and come into my office with incredible portfolios, but when you talk to them about the business of producing buildings you enter a fog quite quickly and I think that's unfortunate."
He added: "There's an obligation for a much stronger cross-fertilisation between practice and education.
"How do we embody that in our practice? I have set up a mutual group of students and people who work for me who now have their own practices. The tragedy of most practices is when your favourite people leave to set up their own practice, so I have found a way of reincorporating them in this commonwealth."
He brought them in to teach and to do joint projects – but said he was not "the grey hair who can tell them everything". "If I need to know now to optimise my Instagram account I know exactly who to go to," he said.
He also "tithes" some of his profit so they can do dedicated research projects, "purely for the pleasure".
He said: "The practice retains a sense of a teaching studio and a place of cultural exchange; a place where people come to get meaning and ideas. Of course we build buildings, but that's the difficult bit. It's part of a complete continuum between the receiving of ideas and realising them in material form."
McLaughlin's advice for students
1 Learn to detail the old-fashioned way.
2 Understand the Ps & Qs of an architect's responsibilities to clients.
3 Use a portion of your revenue from built projects to do work that showcases your ideas. He said his own reputation was built that way.