Founder John McAslan granted New York licence after taking exam himself
John McAslan & Partners is opening a US studio, its second permanent overseas base.
The decision follows the success of the practice's Sydney office which opened last year, said John McAslan, the executive chairman and founder.
McAslan himself took the exam this summer to become licensed in New York and hopes to have an office up and running by the end of the year.
"In America the whole role of the architect is so different in terms of responsibilities and contractual obligations and there are different building codes in the city and state and so on," he said.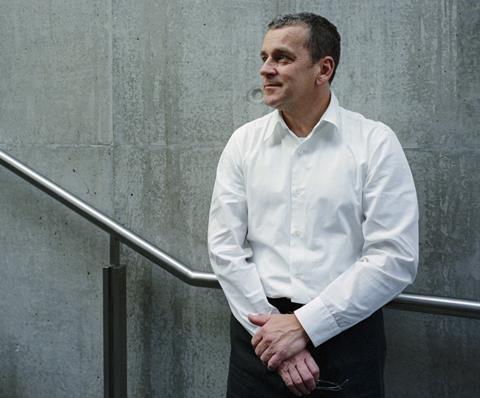 "You need to know that stuff. You can't expect to wander in and start practising in the world's biggest economy with all sorts of different regulations across states without knowing a bit about how it's done."
He expected JMP would team up with a local practice to be architect of record on most projects and said he intends to hire mostly local staff.
"There's so much talent there, from young architects coming out of Pratt, Cornell, Columbia, Princeton," he told BD. "So we'll look to build a team of young US architects rather than necessarily going from here.
"But the first thing is to win some projects. We need to identify some projects, win a couple and then get on with them."
JMP will focus on the sectors it is already known for – including transport and infrastructure, higher education and cultural projects.
There is plentiful work in the first two sectors in New York and beyond, he said, with cultural work "slightly harder to come by". "But that's the sort of thing on which we can partner with other architects who would seek to build a cultural profile. We are also interested in the idea of affordable housing. There's a huge need for that just like in London," he added.
"I'm excited by the challenge because where do we begin? It's a hugely complicated place to try and win work but there's interest from people to work with us so that's a good start."
Preparing for the exam had led him to have conversations with a number of New York consultants, some of which might go on to produce leads, he said.
The Sydney office now has 10 staff and McAslan is looking to expand that "because there's a lot happening and so much to do".
He said he hoped the US studio would be a similar size.
Last year Allies & Morrison announced it was planning to open a Canadian office to capitalise on the burgeoning north American market.