Riverside proposals were approved by Richmond council after revisions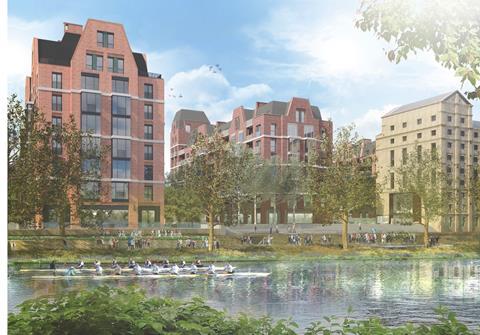 The mayor of London has rejected Squire & Partners' revised plans to turn one of Britain's oldest breweries into a mixed-use development on a 200m stretch of the Thames.
Sadiq Khan told a London Assembly representation hearing yesterday that the public benefits offered would "not clearly outweigh the harm". He sid he was particularly concerned about the amount of affordable housing.
The plans, for the 9ha site of the Stag brewery in Mortlake, south-west London, were approved by Richmond council last year after amendments that would have seen the number of homes increase to around 1,250 with around 30% "affordable" – up from the 17.5% originally proposed. The GLA wants all new schemes to include at least 35% affordable housing but the developer said the 30% figure was agreed on condition that they also built a new secondary school.
The scheme's total area had also grown by 15% with height increases for some buildings and an increase in office space from 3,000sq m to 5,000sq m.
The project originally proposed a new high street, various amenities and around 850 homes, which included a 150-home care village, although this was later dropped.
The site is near the end of the university boat race course. Beer is said to have been brewed there since 1487 when it was part of a monastery. It later supplied British troops in India and the Crimea. More recently it was owned by Watneys, which renamed it the Stag brewery, and then by global drinks giant ABInBev which produced Budweiser there. Production ceased in 2015 when it was sold for £158m to Reselton.
The plans were given the green light by Richmond council in January 2020. But four months later the Singaporean developer was told the mayor wanted a second after locals raised concerns about traffic, overdevelopment and the amount of affordable housing.
Michael Squire previously said a key aim of the development was to knit it into the surrounding neighbourhood and not create an inward-focused housing enclave.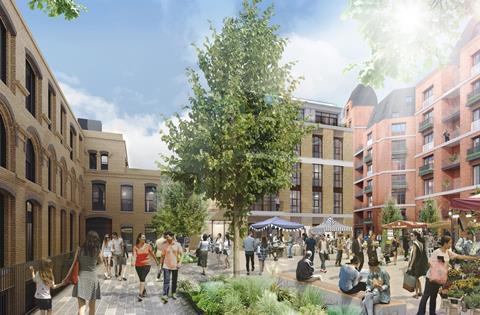 A spokesperson for the mayor said: "Although the developers improved the affordable housing after the mayor called in the application, taking it from as low as 12% to 30% - it still doesn't meet the mayor's expectations in line with the new London Plan.
"The increased height and density of the scheme around the historic Maltings building in an important riverside location would also have a negative impact on the open spaces in the area. Despite the hard work of the GLA team, the public benefits offered would not clearly outweigh the harm to the surrounding heritage sites and riverside views."