Sadiq Khan's fund includes £60k for architectural advice and £150k for top lawyers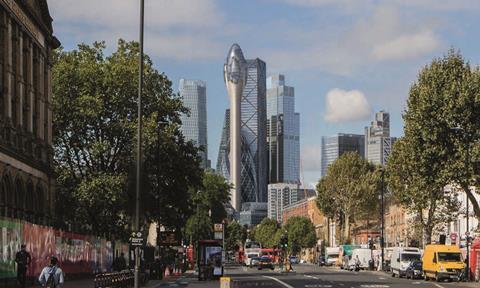 Mayor of London Sadiq Khan has put together a fighting fund of up to £350,000 to defend his decision to refuse planning permission for Foster & Partners' controversial Tulip tower.
It includes £60,000 for architectural advice.
Members of the City of London's planning and transportation committee gave their backing to the 305m tourist attraction at a meeting last April, rejecting Historic England's concerns over the tower's impact on views of the nearby Tower of London World Heritage Site.
But the size of the project – which includes multiple observation levels, external gondolas, a restaurant and "sky bar", and education space – meant the City's backing was subject to Khan's approval. And Khan used his planning powers to instruct Square Mile bosses to reject the proposals.
Last month the Tulip project team, spearheaded by billionaire financier and Gherkin owner Jacob J Safra, formally launched an appeal against the rejection.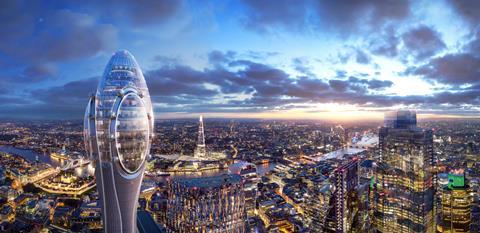 Now Khan has authorised the Greater London Authority to spend up to £350,000 to fight the appeal.
A mayoral decision signed on 5 February reveals that the leading counsel on the appeal will be paid up to £150,000.
Khan is also prepared to shell out £60,000 for architectural advice, £40,000 for a heritage consultant and £25,000 on administration and printing.
>> Also read: Fosters' Tulip gets OK from City planners
>> Also read: Fosters' Tulip tower team launches appeal
The documents said: "The principal objective is to put together an effective high-quality team of external consultants and GLA/TfL officers led by an eminent planning leading counsel capable of defending the decision to refuse planning permission. The expected outcome is a robust and successful defence."
Dates for the hearing have yet to be set.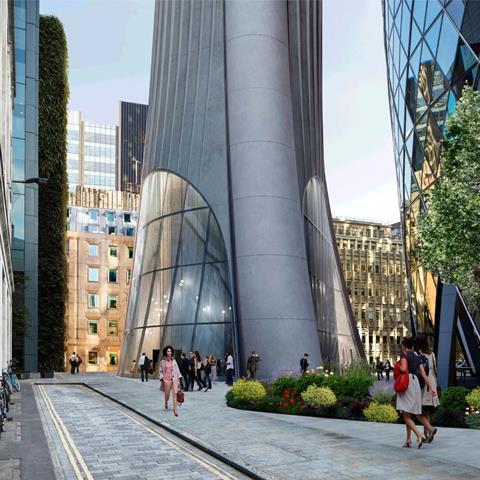 Last week, Khan also wrote housing and communities secretary Robert Jenrick, restating his opposition to the tower. Jenrick, or another senior minister, will ultimately rule on the proposals – advised by a report from the planning inspector who hears the appeal.
In his letter, Khan said: "I can think of many other projects that would bring far greater benefit to London and to Londoners for the same £500m price tag of the Tulip."
He added: "The Tulip is an inappropriately sited visitor attraction, which would make no such economic nor positive social contribution to London that would outweigh its harm to a world heritage site, the City's skyline, and the public realm at ground level."
Khan listed concerns over public realm among the reasons for his decision to refuse the Tulip planning last year.
Cost breakdown
| Fees | Cost |
| --- | --- |
| Leading counsel | £150,000 |
| Architectural advice | £60,000 |
| Heritage consultant | £40,000 |
| Tourism and economic specialist | £40,000 |
| Administrative and printing | £25,000 |
| Transport consultant | £20,000 |
| Contingency | £15,000 |
| Total | £350,000 |