Practice creates flexible home extension with unconventional shutter system
MATA Architects has created a flexible extension for a north London mid-terrace home with an unconventional shutter system that can be adjusted to match its use and weather conditions.
The project brief for the Black Box extension was to deliver a space that could function both as a home office and as an occasional guest bedroom with an en-suite bathroom.
MATA said it wanted the extension to have large windows even though the site is overlooked from multiple angles, and so explored ways to introduce large glazing at the same time as regulating levels of shading, natural daylight, privacy and security at different times of the day.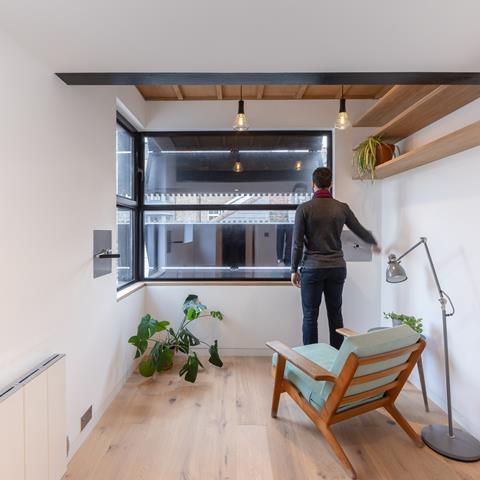 Its solution was an addition conceived as a "reconfigurable box" finished in dark stained Siberian larch.
Black Box's two bespoke counterbalanced shutters are manually operated internally using winches and allow for multiple configurations from "fully open", with window overhang to counter summer solar gain, to "shut tight".
MATA director Dan Marks said the project's "triumph" was in concealing a lot of precision engineering in a simple scheme.
"The carefully crafted result is borne out of a close collaboration with our structural engineer and specialist fabricator, based just outside of Edinburgh, where the extension was largely prefabricated and tested in factory conditions before delivery to and installation on site," he said.
The specialist fabricator for the project was Old School Fabrications.
MATA said the project cost was £98,450.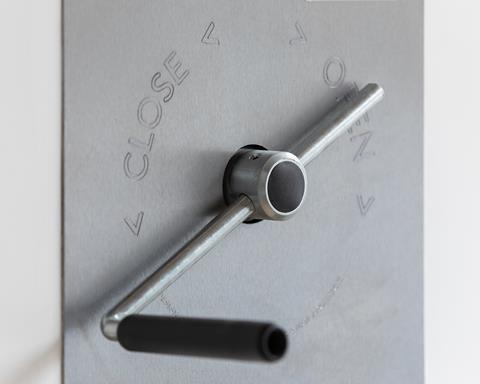 Postscript
This story was updated at 14:45 on 28 March 2019 to include a project cost