Club asks fans for views on redevelopment of stadium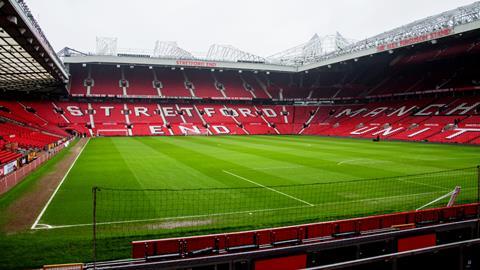 Manchester United has begun asking fans for their views on the redevelopment of its Old Trafford stadium.
A promised consultation with fans' groups kicked off yesterday with the club asking them to fill in a survey "to ensure your views are at the heart of plans for the development".
Announcing that it was working out what to do with the stadium, the club said in April: "Fans will be at the heart of the process, starting with a meeting between the consultants and the Manchester United Fans' Advisory Board."
The club has appointed US project manager Legends, which is currently working on the redevelopment of Liverpool's Anfield Road stand, and WSP as part of the project team which is being headed by architect Populous.
In its letter to fans, the club said: "This important survey is the first stage of our wider consultation with fans and will be followed by focus groups and further targeted surveys to help inform our decision-making process." It added fans' answers "will help shape world-class facilities we can all be proud of".
A complete rebuild is the most drastic of three options understood to being considered by the club's hierarchy with Laing O'Rourke, Mace and Sir Robert McAlpine the firms likely to be considered for the work.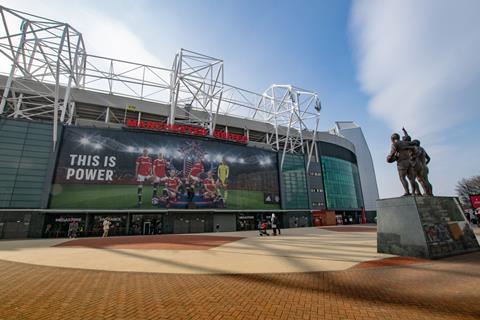 Other options being considered by United include revamping and enlarging the South Stand, also known as the Sir Bobby Charlton Stand.
This would bring other potential bidders into the mix including Buckingham, the firm behind the rebuild of Liverpool's Anfield Road end, McLaren, which has completed new training grounds for Leicester City and Spurs, and McLaughlin & Harvey which is completing work on the main athletics stadium that will be used at this summer's Commonwealth Games in Birmingham.
Another option Manchester United is believed to be considering is to leave the stadium structurally intact but conduct a comprehensive revamp of spectator and corporate areas on all four sides.
Supporters have been given until 25 July to send in their responses.