Project aims to restore lost features of building's grade II*-listed facade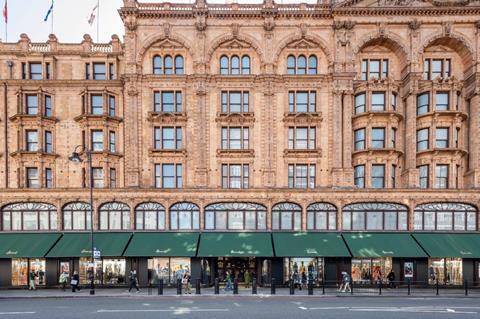 Make Architects has completed the initial stages of the first refurbishment of Harrods' grade II*-listed facades in 80 years.
The practice, which designed a new entrance hall for the world-famous Knightsbridge department store in 2017, has been working on the Edwardian baroque building's exterior with the aim of restoring original features which have been lost.
Using a team of specialist contractors, Make has reinstated lost tracery detailing above the doors of the main entrances on Brompton Road, Hans Crescent and Basil Street and installed new lighting to highlight the changes.
Project architect Tom Ayers said: "The design intention was to reverse any unsympathetic alterations to the building fabric over the years, and to strengthen the authentic aesthetic and historic value of the facades to this recognised London landmark."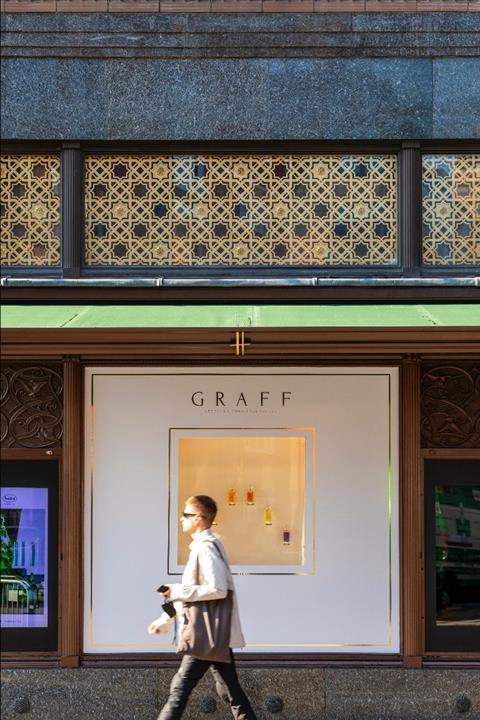 The round green awnings which have surrounded the building at street level since the 1960s have also been replaced with new automated awnings, which Make retail specialist Grigor Grigorov said will provide a "piece of urban theatre" when they roll out in the mornings and retract in the evening.
The practice said the previous awnings had obscured views of the building's facade, and their "Victorian-style" replacements do a better job of respecting the original design intent for the buiding while letting in more light and visibility.
Grigorov said: "Harrods has been altered considerably over the decades, adapted to suit new ideas, but it's great to restore its original integrity, bringing back the finely crafted details that have become synonymous with its identity – all while embedding new technology that will ensure longevity for the future."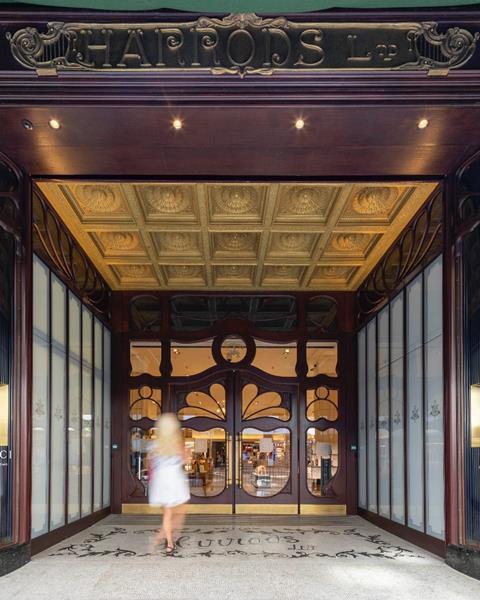 Planning has been granted for the restoration of the building's remaining windows and entrances along Hans Crescent.
Approval has also been secured for a new glass and bronze retail kiosk as part of a wider landscaping plan by Harrods and the Knightsbridge Estate.
Harrods said the kiosk will be the focal point of the plans, bringing "colour, animation and seasonal variation" to the street as pedestrians exit the nearby Knightsbridge Tube Station.