RIBA survey finds future staffing expectations plummeted last month amid interest rate worries
The number of practices in London eyeing staff cuts increased sharply last month as rising interest rates hit confidence, a RIBA report has found.
The institute's Future Trends survey for June revealed the UK's largest architecture market was the second least optimistic region in England and Wales for future permanent staffing levels.
The survey's balance of responses from firms working in the capital on the numbers of permanent staff they expect to employ over the next three months dropped by an index of 14 points from +7 to -7 in June, the lowest this year.
Any number below zero indicates more practices expect to cut staff than those who expect to hire more.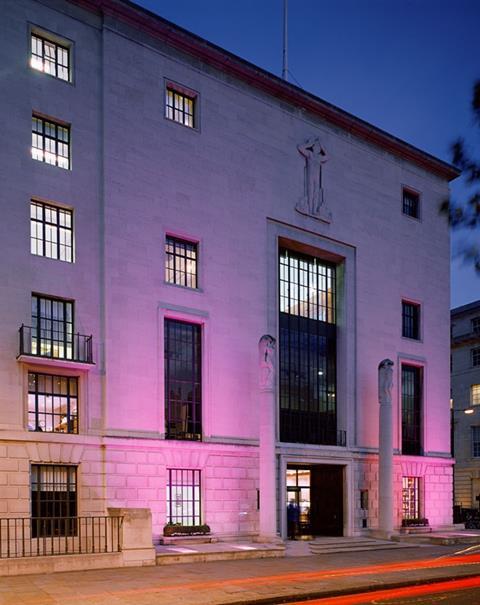 The least confident region was the Midlands and East Anglia, which fell to an index of -13, while the most positive was the North of England, which rose 14 points to +14.
Overall, the survey's permanent staffing index for England and Wales fell by five points in June to -1, the first time the number has been in the negative so far this year.
It found 13% of practices expect to employ fewer permanent staff over the next three months, with 11% expecting to employ more and 76% expecting no change.
Expectations of future workloads also deteriorated to a balance of +1, though the rate of decrease has slowed compared to the last few months.
RIBA head of economic research and analysis Adrian Malleson said the feedback suggests the market is "deteriorating".
"Interest rate rises are making projects less affordable. Some domestic clients are reportedly reducing project scope to cut costs, and some projects that have already commenced are being put on hold or cancelled due to financing issues," he said.
"Project delays, planning delays, obtaining finance, and client/contractor hesitancy continue to impede progress.
"As the market tightens, architects are competing for work by fee reduction, and with lesser-qualified, non-architects."
The steepest drop in workload confidence was seen in the private housing sector, which fell by eight points to -8 amid rising interest rates and a decline in house prices.
A recovery in the sector over the next few months is now seen as more likely following yesterday's surprise drop in inflation from 8.7% to 7.9%, which is expected to result in the Bank of England opting for a smaller interest rate rise in August.
Shares in the UK's top housebuilders shot up yesterday morning in response to the news, with Persimmon, the UK's third largest housebuilder, seeing its share price rise by 9.4% yesterday and a further 4% today.
The share price of Barratt, the UK's largest, rose by nearly 7% yesterday and by 3% today, while second-placed Taylor Wimpey was up 6.6% yesterday and 2.5% today.