Barking & Dagenham tells contractor Bouygues to take 'urgent action' on repair work at Gascoigne Estate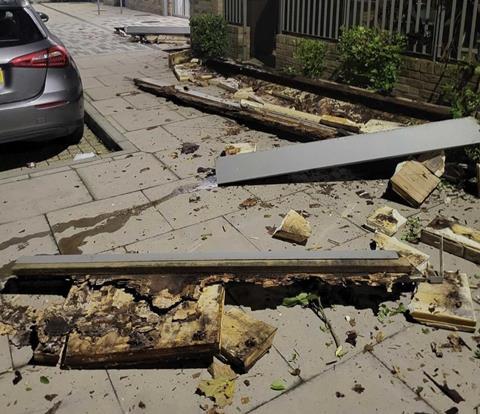 An east London council has begun inspecting dozens of balconies at a Levitt Bernstein-designed housing block in Barking after part of one collapsed into the street at the weekend.
The first phase of the Gascoigne Estate redevelopment was built by contractor Bouygues for housing developer and association L&Q and completed just four years ago.
This phase, which was later sold to Barking & Dagenham Council's housing company B&D Reside, consists of more than 400 homes and is known as Weavers Quarter.
A council spokesperson said it was inspecting a further 70 balconies to ensure that they are safe and added: "We are currently in discussions with Bouygues to impress on them the need to take urgent action on the concerns raised."
In a statement, Bouygues said: "Following the incident at Weavers Quarter, where some soffit boards detached and fell from a balcony, our main concern has been ensuring residents' safety.
"We are working hard with Reside to take immediate action, put the necessary safety measures in place and undertake appropriate remediation works."
The council added that its leader Darren Rodwell had recently raised concerns with Bouygues about workmanship on the project, telling the firm: "In September, L&Q, the original development agent for the scheme, served a defect notice on Bouygues about the soundness of the balcony facades. I understand that Bouygues have accepted this notice, but not yet liability for the work.
"I understand Bouygues have already completed repairs to some balconies on the estate. I expect all remaining inspections to be carried out at pace so that work can be completed to make good the remaining balconies."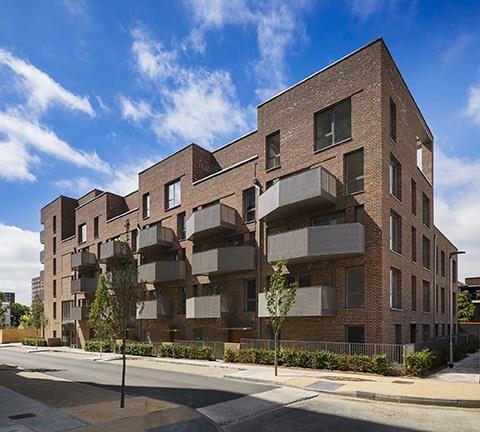 Matt Lismore, chair of the residents' association and a tenant at the Gascoigne Estate, said the façade had fallen off the balcony into the street, revealing "worn bits of wood".
Lismore told Building Design's sister's title Housing Today there had been a partial collapse of a balcony in summer 2021 and claimed some screws had become rusty, worked themselves loose and fallen off.
L&Q declined to comment.