Extraspace Solutions will provide 200 new units by 2021 in scheme that mirrors RSHP's Y:Cube project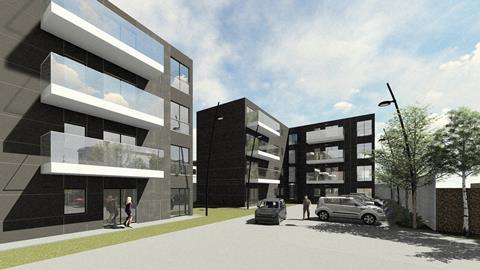 Modular-buildings specialist Extraspace Solutions has won a £40m contract to supply temporary housing for homeless families as part of a London-wide initiative.
The deal will see Extraspace deliver 200 relocatable homes for the Pan-London Accommodation Collaborative Enterprise (Place) by 2021.
Under the scheme, which is reminiscent of RSHP's Y:Cube temporary housing project, Extraspace's homes are intended for use on "meanwhile" sites earmarked for development in the long term, but which would otherwise remain underused over the short- to medium-term.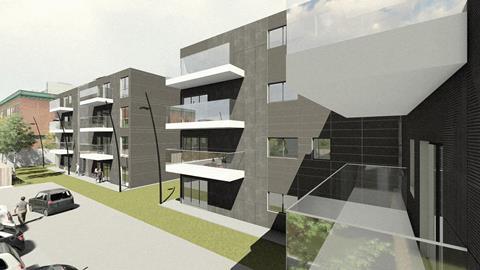 Darren Rodwell, who is executive member for housing and planning at the London Councils lobby group for boroughs, said the Place initiative was the first time UK local authorities had jointly procured modular housing to help homeless families. Y:Cube was a project targeted at single people.
"Place will deliver high-quality, family-sized accommodation for homeless Londoners in their local borough – close to their schools, jobs and support networks – and delivering new housing on previously unusable sites in the process," he said.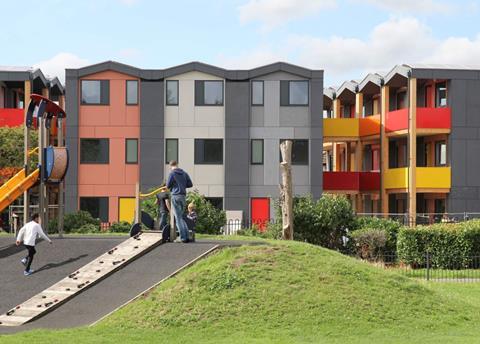 Extraspace lead designer Eleanor Moloney said the firm's new homes would combine "innovative design with a community feel".
"Our precision-manufactured modular houses will deliver the quality of permanent homes, meeting the London Plan's space standards, and can be relocated to the site of most need," she said.
London Councils said Place was being hosted by Tower Hamlets council, but that several boroughs were looking into suitable locations for the new homes the scheme would provide, with the first site to be confirmed later this year.
It added that the capital currently had 54,000 households living in temporary accommodation.
Extraspace has bases in London, Belfast, Dublin and Cork.
:: Meanwhile, Rogers Stirk Harbour & Partners' proposals for 39 sub-market one-bed flats in the grounds of a YMCA tower on Rush Green Road in east London have been approved by Barking & Dagenham council. Havering council, which has responsibility for half the site, is due to make a decision in July.