Council to appoint team of placemaking specialists to guide development over the next 15 years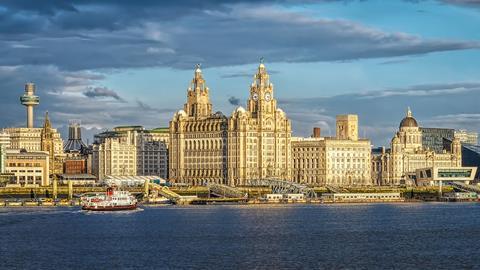 Liverpool is looking for a team of planning and placemaking consultants to design a masterplan for the city's waterfront over the next 15 years.
A report due to be submitted to the city council next week is seeking approval to launch a search for a team to guide development along the banks of the River Mersey.
It comes two years after Unesco stripped the city of its world heritage status following years of contemporary construction on the historic riverside, including Everton's £500m new stadium.
The UN's heritage body said in 2021 that overdevelopment had resulted in an "irreversible loss" of historic value at the Victorian Docks and a "significant loss to its authenticity and integrity".
It was only the third time in 50 years that a Unesco site had lost the status.
Schemes currently in development also include new sites for National Museums Liverpool and Tate Liverpool at Royal Albert Dock.
If the report is approved, the council will issue a tender for the appointment of "an exceptional team with outstanding expertise at an international level" later this year on an 18-month contract.
The strategy and masterplan would be informed by major landowners such as Grosvenor and Peel Land and Property, along with the Liverpool BID Company and the Canal and RIver Trust.
The report outlines seven aims, including maximising the waterfront's contribution to the city's economy, enhancing connectivity and active travel, excellence in urban design, prioritising sustainability and identifying required infrastructure.
Councillor Nick Small, Liverpool council's cabinet member for city development, said: "The waterfront has changed dramatically in recent times, and it will continue with new developments at Festival Gardens and Bramley Moore Dock.
"How we ensure change continues to benefit our economy, environment and health is vital to our future success as a city.
"The appointment of the team to lead on the development of Liverpool's waterfront strategy and masterplan has the potential to have significant impact on the city's profile and development over the next decade."
Major schemes completed on the waterfront in recent decades include the 43-acre Liverpool One shopping and housing complex, major upgrades to the Royal Albert Dock, Pier Head and Kings Dock, including the creation of an award-winning arena and conference centre, cruise liner terminal and the new Museum of Liverpool.