Final five Thames bridges join world's longest public art commission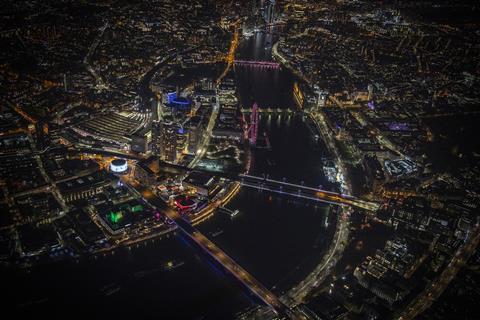 The final five bridges that make up Lifschutz Davidson Sandilands' Illuminated River project along the Thames were switched on last night.
The colourful, subtly moving installation created by the west London practice with US artist Leo Villareal now extends across nine Thames bridges, from London to Lambeth, to form the longest public art commission in the world.
The pair were picked in 2016 after an international competition. Other finalists included David Adjaye, Amanda Levete's practice AL_A, Diller Scofidio & Renfro with Penoyre & Prasad and Sam Jacob Studio.
Last night the lighting schemes on Blackfriars, Waterloo, Golden Jubilee, Westminster and Lambeth bridges were switched on, joining those which have been illuminating the Millennium, Cannon Street, Southwark and London bridges since 2019.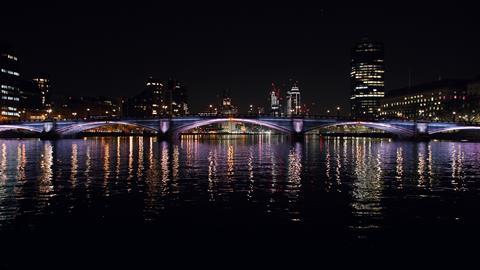 Organisers the Illuminated River Foundation said the project would transform perceptions of the Thames at night, with every bridge in the installation having a different, never-repeated lighting algorithm.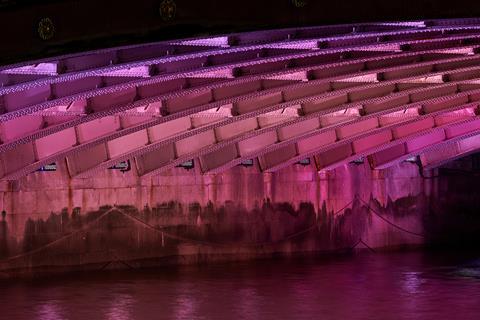 The whole project has been completed on time and on budget, they said, despite the pandemic which prevented Villareal from travelling to London to programme the works.
Instead, the artist used LiveU streaming technology to view and adjust the light sequences in real time from his New York studio, with footage transmitted with less than a second's delay.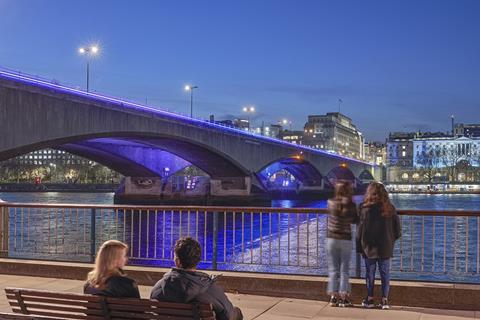 The launch marks the culmination of one of London's largest and most detailed planning processes, with 30 planning permissions and 18 listed building consents granted.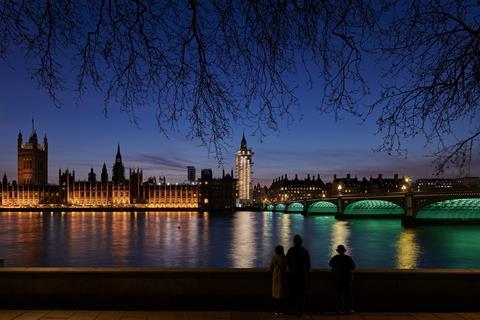 The full 3.2-mile installation will be switched on every day between dusk and 2am. It has been funded by philanthropists and the mayor of London.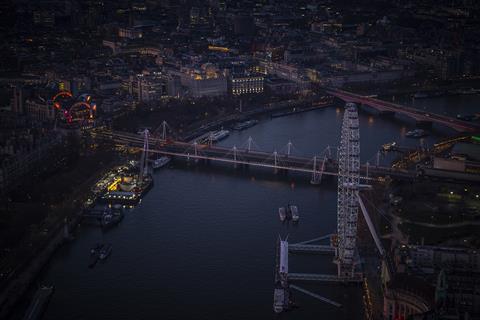 Technical lighting designers were Atelier Ten.