Practice rises above four fellow shortlisted teams to bag St Michael le Belfrey job
LDN Architects has won the competition to reorder a grade I-listed church in York, rising above four fellow shortlisted teams in the eyes of judges.
The practice beat Purcell, Simpson & Brown and Steyn Studio working with conservation specialist Anthony Grimshaw Associates in a RIBA competition to create a "beautiful, flexible modern space" in the 16th-century St Michael le Belfrey Church next to York Minster.
Keith Williams, architectural advisor and competition jury chair, said the "great challenge" of the process had been to create a "new legacy" for the building – a 21st-century contribution to its 500-year history that facilitated evolving patterns of worship.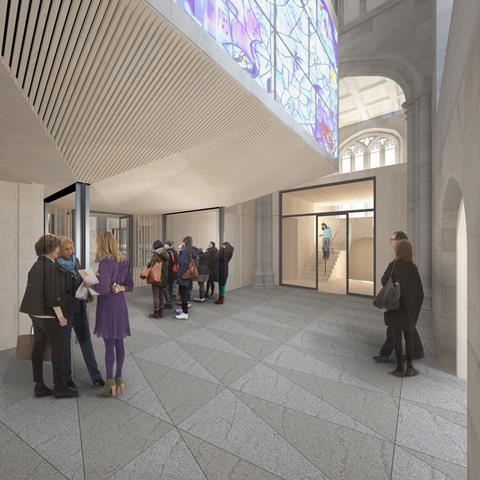 "All of the designs responded well to the project's complexities and challenged the competition jury at many levels," he said.
"The winning entry by LDN Architects established a refined and elegantly simple concept.
"Outlining the potential for a calm series of finely crafted clearly contemporary interventions which work with and not against the architecture, light and geometry of the existing building, the designs elegantly encapsulate the new forms of worship envisaged in the brief, and as such stood to the fore."