Stones and Who played club in the 1960s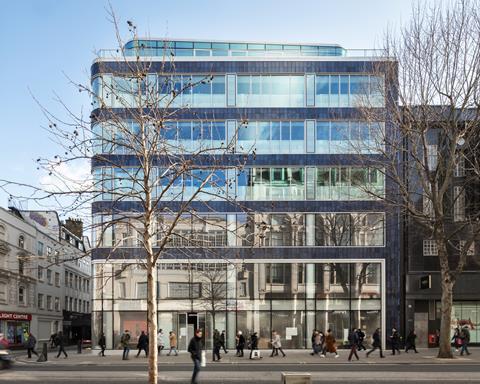 John Robertson Architects has completed work refurbishing a 1980s building on London's Oxford Street into the new headquarters for retailer Sports Direct.
The site, called Academy House, was an art house cinema in the 1930s and once home to the Marquee Club in the 1960s where the Rolling Stones and The Who played.
The eight-storey scheme, which has an internal floor area of 5,300sq m, is split between office and retail and includes a roof terrace.
The architect teamed up with London artist Catherine Bertola and the Sculpture Factory to design an art deco-inspired entrance.