We're on the lookout for Brexit bargains, says development director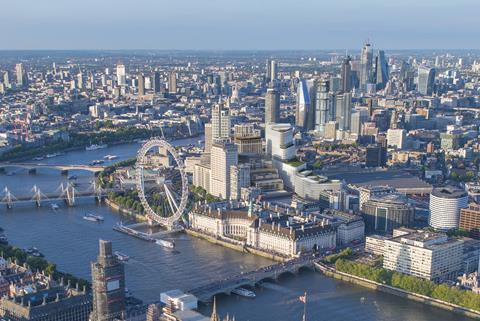 The development director of the firm behind AHMM's plans for Elizabeth House said he is open to approaches from architects with "fresh ideas" about the future of office design.
Kiran Pawar, from HB Reavis UK, was speaking as worked-up designs for the Waterloo landmark go out for a second round of public consultation.
They show a stepped design in response to protected views which AHMM has turned into green terraces for occupiers, along with a publicly accessible "promenade" garden linking the building with the Waterloo station concourse.
It will be fractionally lower than the tallest part of Squire & Partners' South Bank Place redevelopment of the Shell Centre on the other side of York Road which rises to 37 storeys.
AHMM hopes to submit the scheme for planning early next year.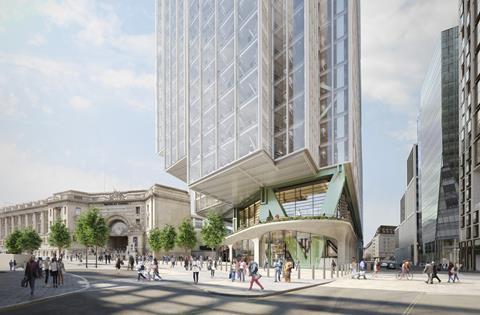 It replaces a consented housing scheme by David Chipperfield which was ditched after the site was bought by HB Reavis last year.
The Slovakian developer, which has only been operating in London for five years, said the market and the local context had shifted and chose to pursue an office-led scheme with retail on the lower floors. On the side nearest the station it will create a shopping street called The Curve facing the shopping centre that is being created in Grimshaw's former Waterloo International.
HB Reavis has one other live project – John Robertson's over-station development at Farringdon Crossrail West – and three completed schemes under its belt – by Robertson, Denton Corker Marshall and Tate Hindle.
Pawar said they were on the hunt for new sites, including bargains that more nervous owners might be looking to offload because of Brexit.
"It's difficult for sure at the moment with Brexit," he said. "But things like Brexit bring their own opportunities when it comes to buying sites and we need to be smart about seizing opportunities.
"As a business we are bullish and confident that London remains a highly desirable place to live, work and do business and we think if anything that will only get stronger.
"We are a privately owned company so we are able to respond quickly where larger listed companies can't always move so fast."
When they started talking to architects including Chipperfield about a new brief for Elizabeth House he said AHMM had impressed them the most by appearing to be "in tune" with their commercial aspirations but also best suited to them relationally.
He said he welcomed speculative approaches from other architects.
"We're always interested in talking to new architects with fresh ideas and thinking [about office and retail]," he said.
"Our core business is a provider of office space so we're very interested in workspace and what the workspace of the future might look like and how we can build flexibly."