Practice worked with Stockwool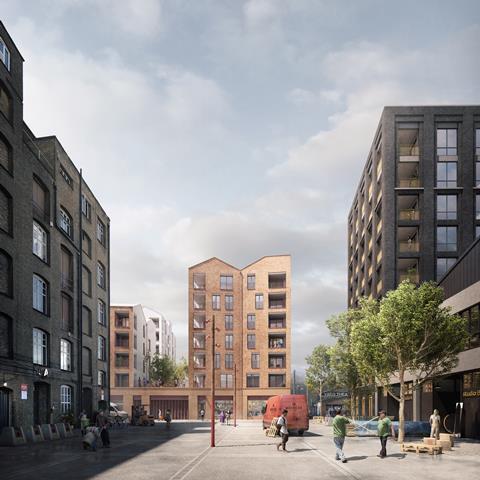 Jestico & Whiles' plans for a residential-led mixed-use development in Hackney Wic have been approved by the London Legacy Development Corporation.
The Queen's Yard project is a collaboration between the practice and Stockwool.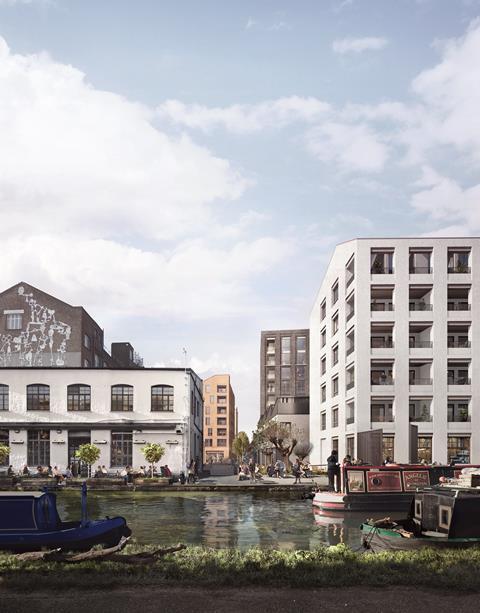 Combining new-build and retained heritage assets, the Queen's Yard redevelopment includes new buildings of varying heights, 143 build-to-rent homes, 2,932 sq m of flexible workspace and retail, cafe, restaurant, and bar space.
The new homes include dwellings at significant discounts to market rent and family homes.
The plan also provides a permanent site for the long-term future of the Yard Theatre and its Hub67 community centre.
Adjacent to the River Lea, and within the 2012 London Olympic fringe area of Hackney Wick, the scheme will form part of the emerging new East London residential neighbourhood.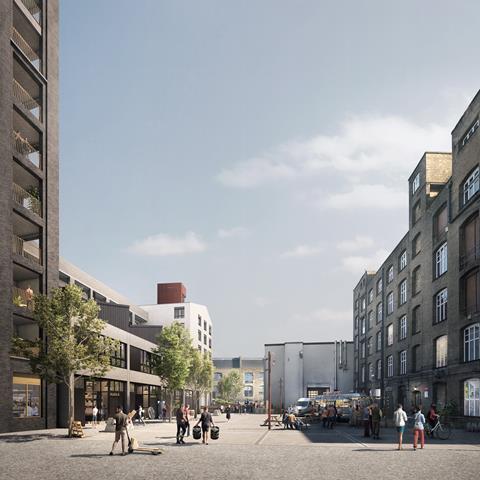 The Jestico & Whiles-designed White Post Lane Building – a key part of the development - will provide dual aspect to 80 of its 85 homes.
The homes are arranged around a communal woodland garden at first floor podium level, incorporating a children's play areas.
The redevelopment will create a pedestrian-focused, cycle-friendly living and working environment, maximising cycle parking and minimising vehicle movements throughout.
It is predominantly car free, except for five blue-badge parking spaces concealed beneath the White Post Lane Building podium; and vehicular movements are otherwise restricted to service and delivery vehicles within the working yard.
Alex Gordon, associate director at Jestico & Whiles, said: "The whole team has worked closely and collaboratively on this vibrant mixed-use scheme which will deliver sustainable new homes and flexible employment space on this key development site within the Hackney Wick Central Masterplan. We look forward to the on-set of the project delivery phase."
Shaw Corporation coordinated the application strategy and application team. The project was resubmitted for planning in February 2020, following an earlier planning submission in 2016.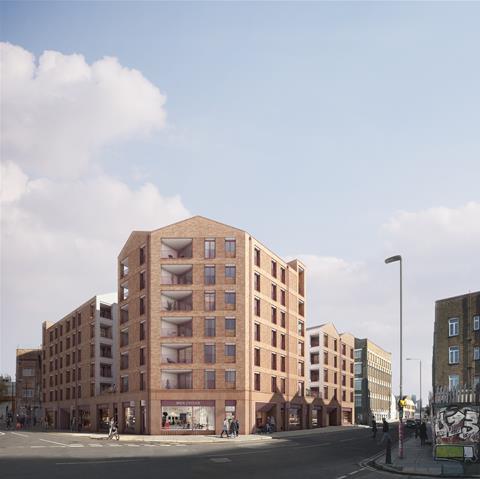 Project Team
Client: Hatton Garden Properties
Client Representative: Shaw Corporation
Architects: Jestico & Whiles / StockWool
Principal Designer: Jestico & Whiles/ StockWool
Masterplanner: StockWool
Planning Consultant: Lichfields
Landscape Architect: SpaceHub
Structural & Civil Engineer: Graphic Structures
MEP & Sustainability Consultant: XC02
Acoustic Consultant: Hann Tucker
Transport Consultant: Glanville
Cost Consultant: ABC Construction