Founding partner of Chapman Taylor dies aged 89
Jane Durham, one of the three founding partners of Chapman Taylor, has died aged 89.
She, John Taylor and Bob Chapman set up the practice in May 1959 in offices on Trafalgar Square, at considerable personal risk.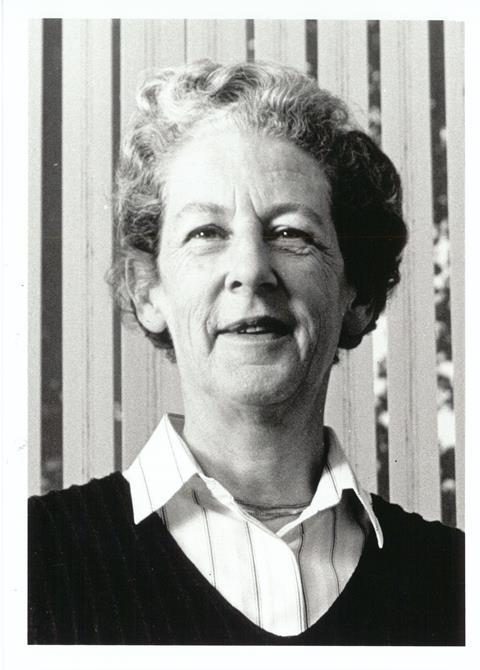 They began with small residential projects but early on received the commission that made their name: the building that would become the headquarters of the Met Police. New Scotland Yard was only demolished last year to make way for a block of flats designed by Squire & Partners.
A spokesman for the practice said: "Jane was a key driving force behind that success – she worked tirelessly in a number of roles to ensure that the practice thrived, with her energy and multi-tasking abilities providing one of the main pillars on which the practice depended for its development.
"She was a remarkable woman, and will be missed by those who were fortunate enough to know and work with her."
Over the last 60 years Chapman Taylor has been responsible for projects around the world, including a large number of shopping centres. It ranked 40th in BD's annual WA100 survey this year.
Its 1980s Pearl Assurance HQ near Peterborough was given grade II listing this week.
Born in London in 1930, Durham studied at the Bartlett, where she was one of only three female students in the first year. Six months after graduation in 1954, she answered an advertisement for a small architectural studio owned by Guy Morgan, where she was offered a job by Bob Chapman.
The pair worked on the Humphries Building project in Knightsbridge and on the rebuilding of the east side of Stanhope Gardens, as well as on a number of feasibility projects.
When Chapman, with John Taylor, decided to set up a practice of their own in May 1959, they invited Durham to join them as a founding partner.