Architect wins planning for 35 small units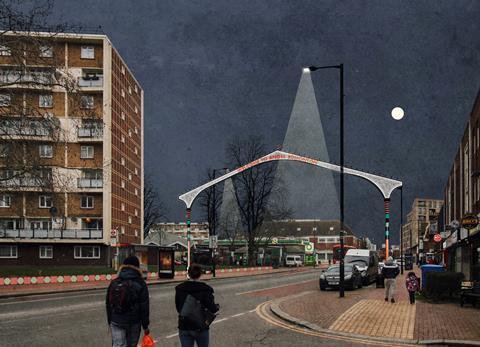 Jan Kattein Architects and Enfield council have received planning permission to regenerate derelict garages and an adjacent laundry yard in Angel Edmonton into 35 small, individually let units.
The proposals will create affordable workspaces and community space. Work on the 600sqm site will start in the spring and is expected to last five years.
The architects said the scheme would minimise carbon emissions by keeping nearly all the built fabric on the site.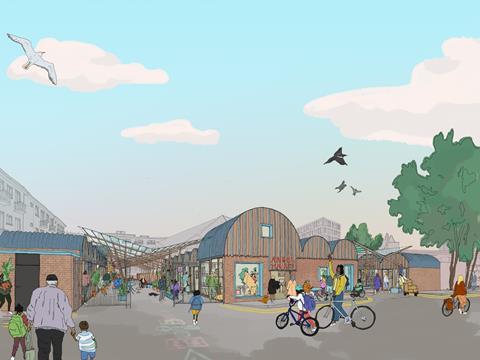 Enfield council's leader Nesil Caliskan said: "We are delivering a long-term programme of major regeneration works in Upper Edmonton, and I am pleased that we are able to move forward with this important project in Angel Edmonton to increase opportunities, particularly for younger people, and create an area that people are proud to be a part of."
Launch It, a group of charities dedicated to helping empower and train young people, will provide workspace on the site, and manage a new community space.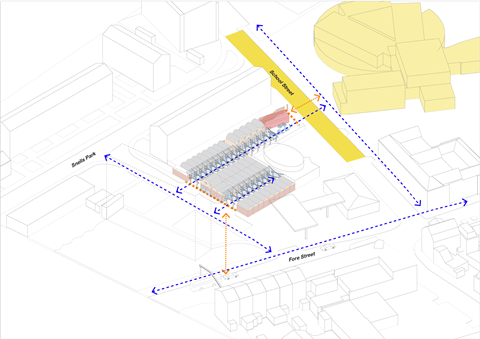 Lightweight barrel-vaulted roofs will be used to add heigh to the existing garages and a new window and glazed door to each garage will bring in natural light. Timber-framed canopies will shelter routes through the site.
The project is just one part of a £2.2m programme of works supported by the Mayor of London's Good Growth Fund, which will also include the creation of a school street just to the north of the workspaces, an upgrade of the nearby Fore Street Library to support additional community and cultural events, and public realm interventions by local architects Fisher Cheng to reconnect the high street with its neighbourhood.
Fisher Cheng said: "We couldn't be prouder to be a part of this project on our local high street."