Practice will work with Purcell on upgrade timed to mark historic centre's 350th birthday
Jamie Fobert Architects has been appointed to lead design work on an upgrade to the Royal Observatory Greenwich ahead of the historic centre's 350th anniversary in 2025.
Fobert, who was named Building Design's Architect of the Year in 2019 and also triumphed in the the awards' Public Building Architect category, will work with heritage specialist Purcell on the project to deliver new galleries and other site improvements.
Royal Museums Greenwich launched the hunt for design teams to revitalise the south London attraction's visitor experience in August last year, offering a fee of £450,000 for the design work. At the time, the operator said the project could potentially involve the introduction of a new structure next to Allies & Morrison's 2007 planetarium.
The observatory was founded by Charles II in 1675 and gave its name to Greenwich Mean Time in 1847. It hosts a unique collection of buildings designed to hold astronomical instruments. Among them are Christopher Wren's octagonal Flamsteed House, which dates back to 1676 and is grade I-listed.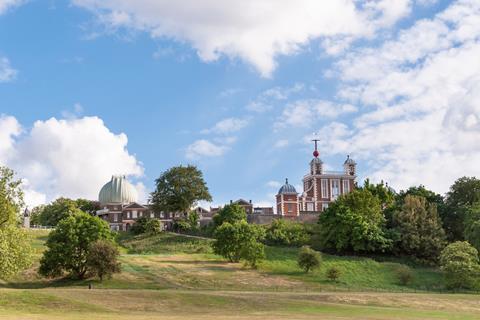 Announcing Fobert's appointment, Royal Museums Greenwich said the redevelopment project would be a "once-in-a-generation opportunity" to revisit the ways in which the site works and rethink the stories that are told.
Museums director Paddy Rodgers said he expected Fobert and his team to "inject awe and wonder" into the observatory.
Fobert said the observatory was an "extraordinary site" that had been in a state of constant flux of construction and demolition since its inception as new telescopes were required.
"It is a great privilege to be tasked with considering how best to add to this 'constellation' of buildings, to better welcome visitors and to create galleries where the full story of time and space can be revealed," he said.
In addition to Purcell, Fobert will work with structural and civil engineer Price & Myers; M&E engineer Max Fordham; fire consultant OFR and quantity surveyor Gardiner & Theobald.