Growing backlash to proposals from heritage groups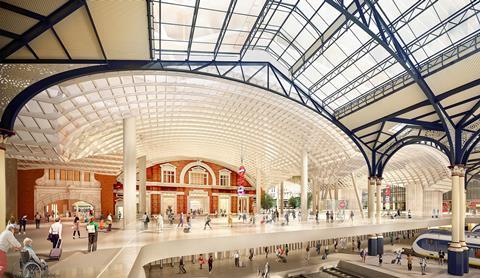 The government's heritage adviser has waded into the growing backlash against plans to redevelop Liverpool Street, labelling it an "oversized and insensitive" development which will "trample" on the setting of the station.
Shard developer Sellar is working with Network Rail on the job which includes proposals by Herzog & de Meuron for a 20-storey block above part of the concourse.
They will also involve creating over one million sq ft of mixed-use space at the site as well as revamping the third busiest station in the country with new entrances at its southern end. Work will include building a new two-level concourse which is designed to reduce overcrowding at the station.
Plans are still being worked up with the proposals due to be sent to City planners next spring. Others working on the scheme, codenamed Project Mersey, include Mace as construction consultant, cost consultant G&T and engineer WSP. It is expected to have a construction cost north of £500m.
Already the Victorian Society and Save Britain's Heritage have criticised the £1.5bn redevelopment, which Sellar said will help fund £450m-worth of infrastructure improvements, and now Historic England has also come out firmly against the current proposals.
Both the station and the Great Eastern Hotel, now called the Andaz, are grade II listed and Historic England said: "We would make a very strong objection if such a scheme were taken forward to a planning application.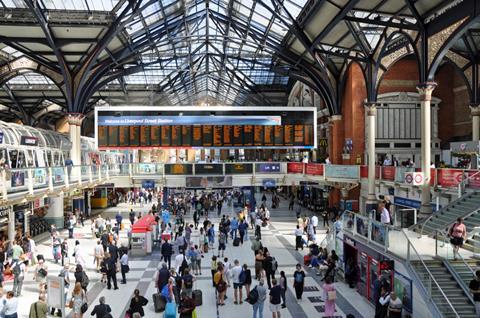 "The proposed redevelopment of the station would have a severe impact on the Bishopsgate Conservation Area, and more widely on the extraordinary historic character of the City of London. The scheme would trample on the listed station and hotel rather than showcase their heritage."
It admitted the infrastructure improvements would be a "benefit" but labelled them "minor" compared to developments at King's Cross and London Bridge and added: "The small improvements offered by the scheme at Liverpool Street station would only be achieved at heavy cost to the character of one of London's most valued public buildings."
Historic England chief executive Duncan Wilson said: "While we recognise the need for upgrades to the site…this oversized and insensitive development is surely not the answer.
"We believe that this scheme is fundamentally misconceived and misses the opportunity to unlock real public benefits while also enhancing the station's heritage. At Historic England we are in favour of development where it secures a sustainable future for our best public and private buildings. This scheme surely does not. We will work collaboratively with Network Rail and developers Sellar in the hope that together we can achieve a better design outcome."
Sellar chief executive James Sellar said: "Our vision to significantly upgrade Liverpool Street station will alleviate its chronic overcapacity issues and future-proof it for generations at zero cost to the tax or fare payer.
"With additional wellness focused workspaces, retail and leisure, as well as enhanced public realm – all reflecting the changes to people's lifestyles which have accelerated as a result of covid, Liverpool Street will be transformed into a destination in its own right. London is at a pivotal moment post Brexit and post pandemic and we need to show a willingness to commit to infrastructure improvements."
Consultation on the plans will begin in the coming weeks and the initial proposals will be shared with the public between 21 and 23 November at the Andaz hotel.
The Sellar and Network Rail team also includes Hong Kong transport operator MTR.