Temporary facilities for Punchdrunk add entrance pavilion to listed industrial buildings
Stirling Prize-winner Haworth Tompkins has released images of new temporary facilities it has created for immersive theatre company Punchdrunk's base in south-east London.
The practice, which won the UK's biggest architecture prize in 2014 for its Liverpool Everyman Theatre, created a temporary entrance pavilion for Punchdrunk's Woolwich Works base, housed in grade II-listed industrial buildings at Woolwich Arsenal.
Haworth Tompkins' entrance pavilion, named "One Cartridge Place" spans a carriageway connecting three structures at the site that are housing the theatre company's new immersive event The Burnt City.
The lightweight timber-framed structure is clad in polycarbonate with a decorative chain mail mesh cladding. It includes a box office and internal passageways linking the buildings used during the performance.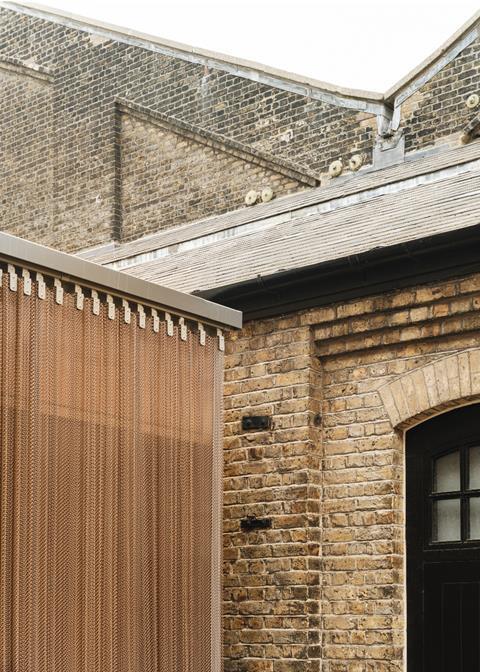 A system of sand-bag foundations supports the temporary structure through what Haworth Tompkins describes as a "complex negotiation of internal floor levels".
The practice also designed other infrastructure for The Burnt City, which sets its backdrop as the fall of Troy.
The production runs until December.