Grade I-listed St Michael and All Angels Church will be turned into offices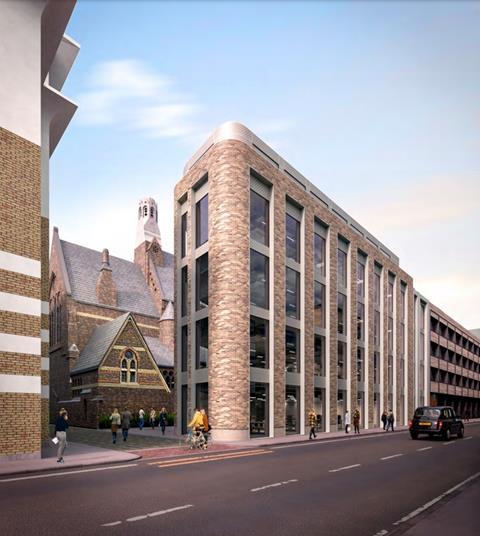 Hackney council has given the green light to proposals to transform a grade I-listed former church in Shoreditch into offices.
St Michael and All Angels Church on Mark Street was used for mor than 40 years after its deconsecration as an extraordinary depostitory for architectural antiques and salvage. It has been empty for over a year.
The building, which was constructed in 1865 and designed in a neo-gothic style by James Brooks, stopped serving as a church in the 1960s. It is located within the South Shoreditch conservation area.
It was the treasure house of architectural salvage firm Lassco from 1979 to 2007, and became an east London landmark because of its vast collection of large-scale antiques and curiosities. More recently it was used by another dealer, Westland, which also has a base in Willesden Green.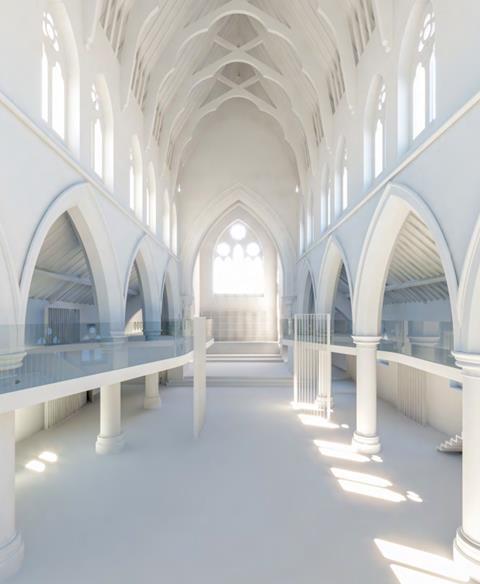 Trehearn Architects' plans for landowner Mark Street Depository Limited would see later interior partitions stripped out and replaced with a removable mezzanine on the first storey to create additional floorspace.
A five-storey office block containing 10% affordable workspace will also be built on the north side of the church facing on to Leonard Street.
The new building, which will mostly obscure the view of the church's north side from the street, will be built on the forecourt area formerly used to store and display some of the architectural salvage.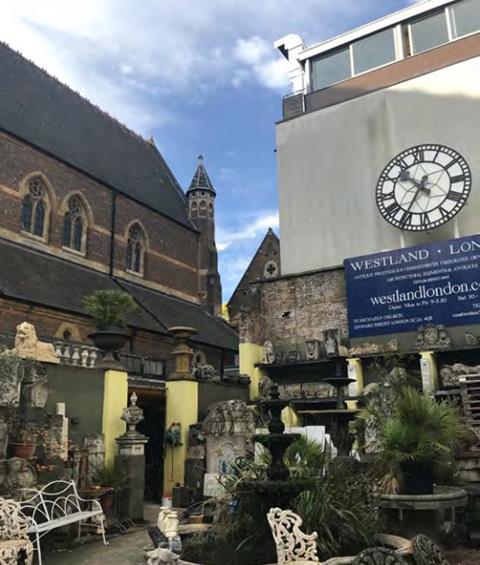 Trehearn said in its planning application that an ancillary shed attached to the side of the church will be removed to "represent and expose the north facade of the church".
However, the plans show that this part of the building will be extended with a new toilet and shower area which will link the church and the new office block.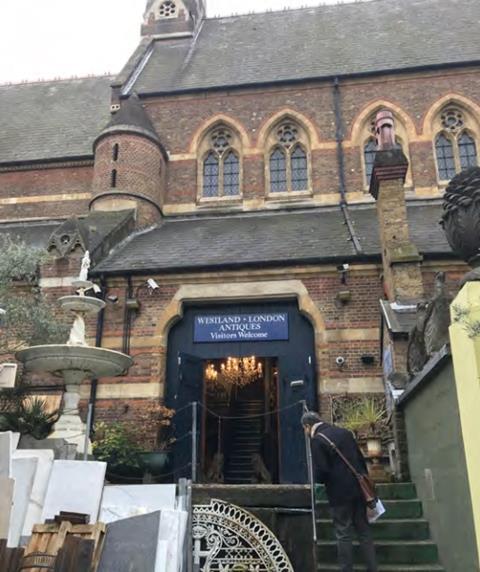 The church's original east entrance off Mark Square will be restored as its main access point, while the north entrance formerly used by the antiques dealers will become a side entrance adjacent to a new refuse store.
Current projects by Trehearn include a redevelopment of 103 Oxford Street, a scheme for Royal London Asset Management which will see the existing block demolished behind a retained facade and rebuilt to provide retail and office space.