Minimalist hempcrete addition located within Cambridge conservation area
London practice Jonathan Tuckey Design has been given the green light for a minimalist hempcrete extension to a Victorian house in Cambridge.
The 500sq m extension in the city's De Freville conservation area consists of a series of ground floor rooms leading down to a basement containing a swimming pool.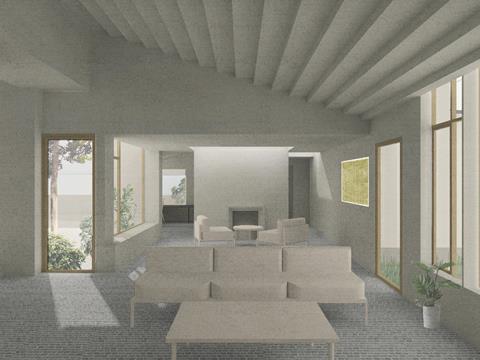 Project architect Jasmine Low said hempcrete was chosen for its sustainability and to echo the existing Victorian villa's grey stone.
Steve Webb, director at the project's structural engineer Webb Yates, said that the most striking part of the design was the basement's plan form.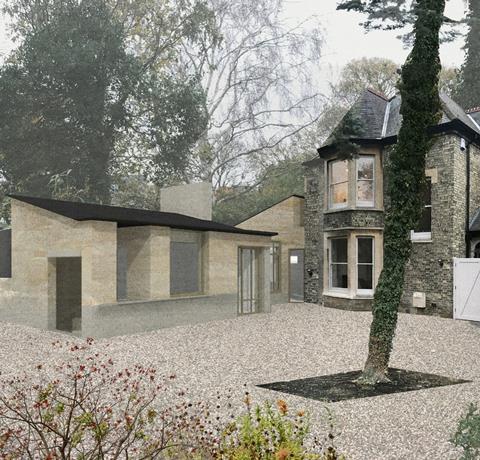 He said this was designed with an intentional zig zag so that unreinforced stone walls could be used in place of concrete walls, which require large amounts of concrete and steel.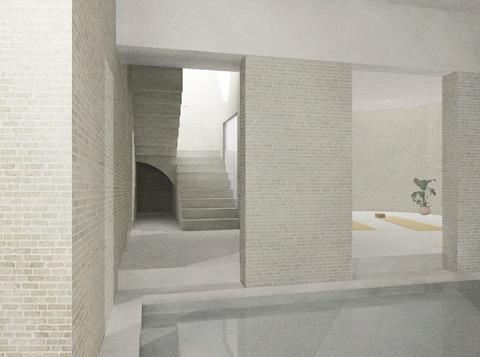 He called it an "elegant visual solution with genuine sustainability at its heart".
In January, the practice completed the David Brownlow theatre constructed with a CLT frame and clad with wood fibre panelling for a school in south east England.