Masterplan drawn up by Levitt Bernstein, Proctor & Matthews Architects and Cullinan Studio aims to reduce antisocial behaviour on 1970s South London development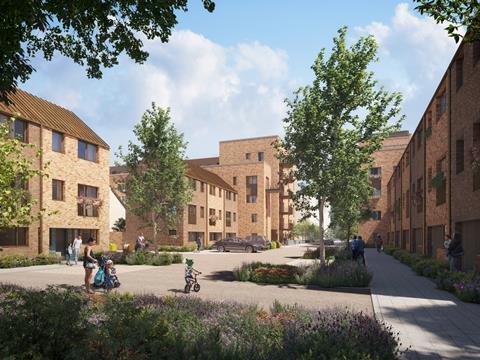 Levitt Bernstein, Proctor & Matthews Architects and Cullinan Studio have been given the green light for the first phase of a regeneration of the Eastfields Estate in South London.
Merton council has granted detailed planning consent for 201 homes, the first step in rebuilding the low-rise 1970s complex with a more "traditional" street pattern.
The masterplan, designed for housing association Clarion Housing, aims to reduce antisocial behavioural issues in the estate by turning it "inside out".
The current development, which is located about 1km east of Mitcham town centre, consists of an unbroken perimeter of homes surrounding a central green space.
The design team said that this "monotonous" Radburn layout had cut off the estate from the surrounding neighbourhood.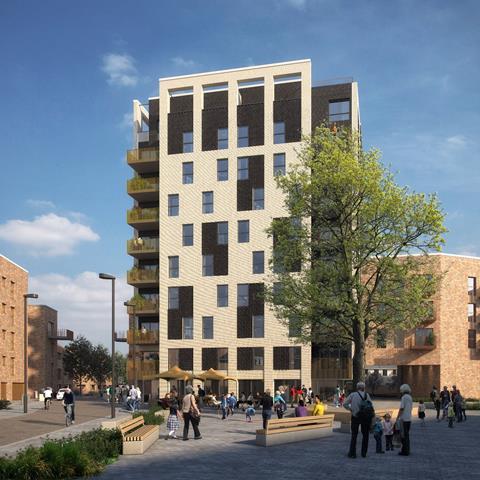 The new plan will see public spaces and new streets running through the development, including a linear park retaining some of the existing green area's mature trees.
One of the taller "Sparks" blocks - named to reflect the site's former use as a fireworks factory - will also have a community centre at ground level which faces onto a public square, allowing activities to spill outside.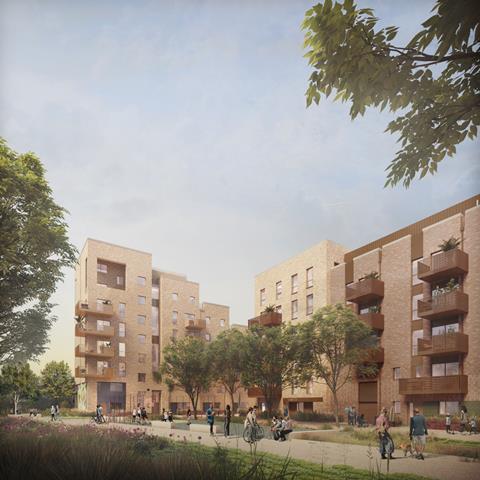 The existing development's homogenous ring of homes will also be replaced by a mix of styles and typologies, including apartments, maisonettes and terraced houses. The density of the estate will also be "significantly" increased.
Communal air source heat pumps will be used for each apartment blocks and individual air source heat pumps for each house, alongside other renewable energy sources including roof-mounted solar panels.
Levitt Bernstein director Barry McCullough said that shared values between the three practices working on the project and Clarion had underpinned the project.
"It's made for an inspiring and collaborative design process, which I truly believe has led us to a better result and a better future for the local community," he said.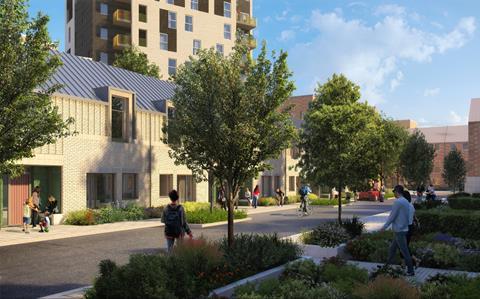 Proctor & Matthews director Constanze Jaczynska said the redevelopment will "encourage a sense of neighbourliness through varied and welcoming spaces for social interaction".
The three practices were jointly appointed to the scheme in 2014 and received outline approval for the masterplan in 2019. Affordable homes make up 71% of the development, with replacement private housing for existing residents making up the remainder.
Others working on the project team include project manager Mace, planning consultant Savills, structural and civil engineer Pell Frischmann and sustainability consultant Etude.