Four-storey scheme will sit opposite practice's £42m town hall as major regeneration project takes shape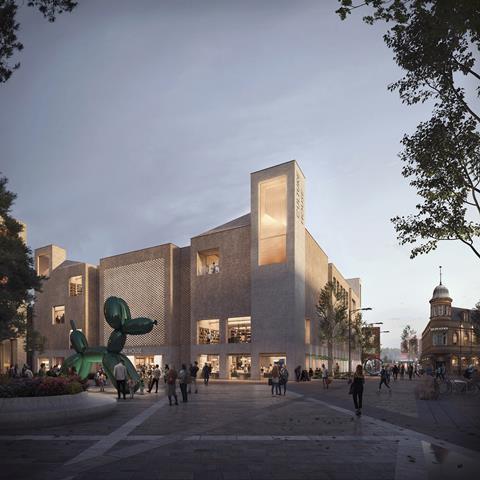 Faulkner Browns has added to its portfolio in Sunderland by securing planning approval for a £25m cultural hub in the city.
The four-storey building, known as Culture House, will be located opposite the studio's £42m town hall which was given the green light in 2019 and is currently under construction.
The two schemes are part of a £450m regeneration of a former industrial area of Sunderland which aims to diversify the city's economy.
The wider scheme, which spans both sides of the River Wear, is also set to include two new bridges crossing the river, a 1 million sq ft business district and 1,000 homes.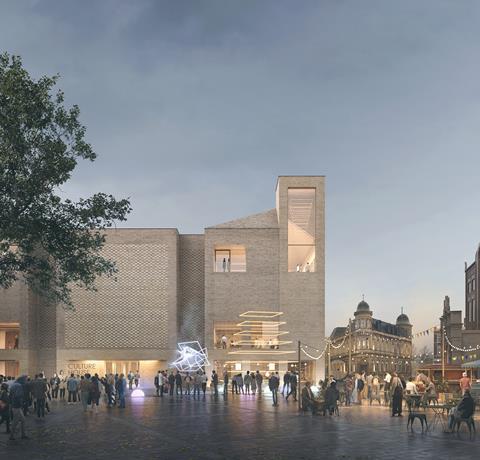 Other practices working on the job include Proctor & Matthews, MawsonKerr and landscape architect Camlins.
Culture House, which has been funded by the government's Future High Streets Fund, will start construction in September.
Described by Faulkner Browns as a "living room in the heart of the city", it will house a library, exhibition spaces, an archives centre, creative labs, learning spaces, a cafe and a roof garden.
Although it will require the demolition of an existing block on the site, the practice said that construction will aim for RIBA's 2030 Climate Challenge targets and use entirely electric building services when in operation, including air source heat pumps.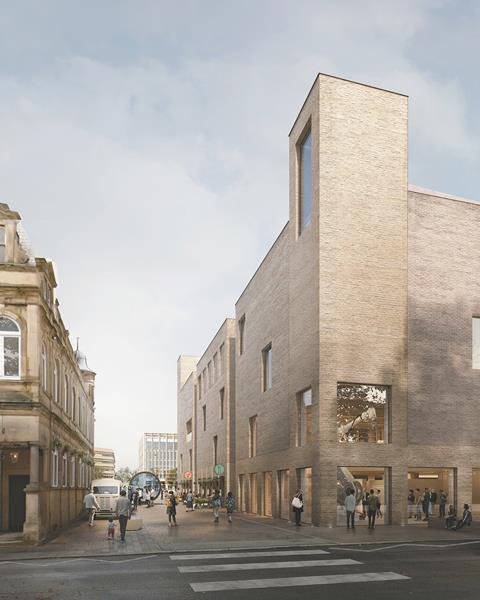 The building, which will be located on the south side of Keel Square at the centre of the wider regeneration project, is expected to attract more than half a million visitors a year.
Faulkner Browns partner Lee McLaughlin said the practice's approach on the scheme had been to "navigate a simple yet flexible architectural language with a civic focus, enhanced by the city's history of making a clear commitment to sustainability, whilst linking strongly to both historic and emerging culture".
A 450-seat auditorium designed by Flanagan Lawrence and housed in the city's 1907 former fire station building opened its doors in December last year.