Architect to restore modernist pioneer's only commercial building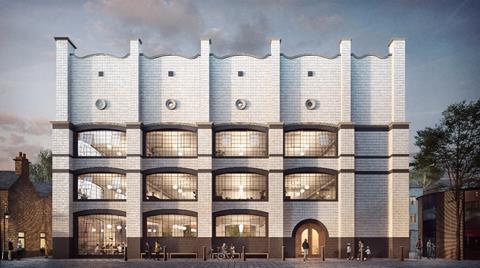 DMFK Architects has been given the green light to refurbish the only commercial building designed by modernist pioneer C.F.A. Voysey.
The grade II*-listed Voysey House was built in 1902 as an extension to the Sanderson wallpaper factory in Chiswick but was converted into offices following a fire in 1928.
New owners Dorrington now want to spruce up the building to provide "unique, characterful offices fit for the 21st century".
The refurb will see the removal of unsympathetic later additions and the reinstatement of appropriate materials and finishes in line with Voysey's original design.
The ground floor will be completely redesigned, with a car garage removed to create a larger reception area and views from the street opened up to increase public awareness of the building.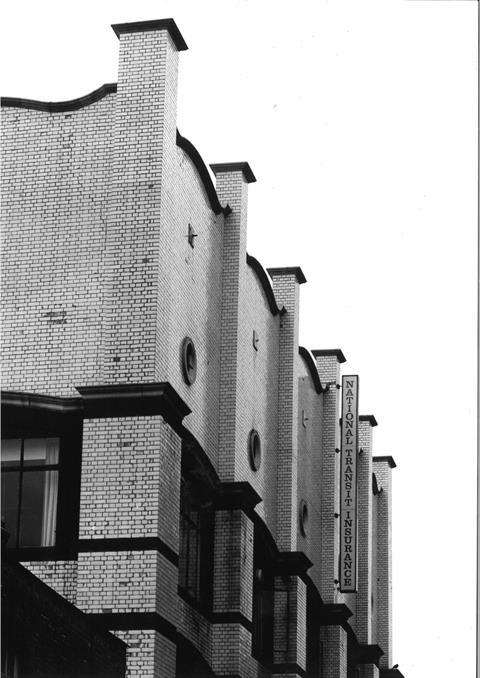 Some of the block's white and black bricks will also be restored or replaced, while all windows will be replaced and the whole building will be upgraded from EPC rating F to B.
DMFK Architects director Julian de Metz said the practice's focus was on finding ways to improve the building's environmental performance while "avoiding the temptation to seek exemption because of [its] listed status".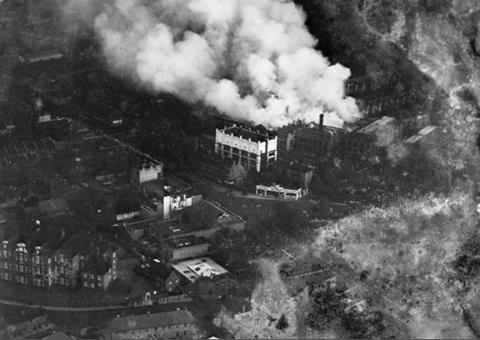 He added: "At Voysey House, as on other projects, we have worked closely with first class suppliers to develop intelligent technologies that prove it's possible to improve the environmental performance of protected buildings, whilst preserving building aesthetics, including developing innovative double-glazing technology appropriate to the building."
Other 20th century buildings DMFK has worked on include a £12m renovation and extension of the grade II-listed Salters' Hall, a 1976 brutalist landmark in the City of London designed by Basil Spence.
The practice also refurbished the 1914 Truscon Building, designed by Wallis Gilbert, as part of a 12ha masterplan for the Nestle factory site in Hayes.