Practice eyes better access and new business space for grade II-listed gem
Gort Scott has put proposals for updating the fabric of Oxford's historic Covered Market and improving the setting of the grade II-listed commercial hub out to public consultation.
The practice was commissioned by Oxford City Council to find ways of rejuvenating the market, which was designed by John Gwynn and opened in 1774. Gwynn also designed Magdalen Bridge, around 700m to the south-east.
Among Gort Scott's proposals are works to improve entrances, strategic retrofitting to create a large new flexible communal area, and turning Market Street – to the north of the market – into a pedestrian-priority thoroughfare to increase customer access.
Associate director Susie Hyden said the practice had a passionate belief in markets as places of innovation and as the original business incubators.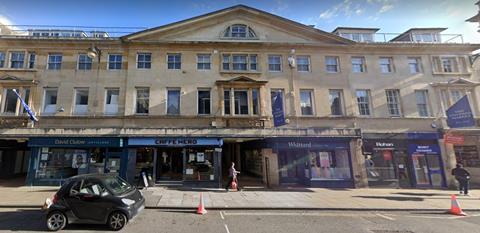 She said Gort Scott had worked with the city council, traders and neighbouring business to shape a blueprint to secure the Covered Market's long-term future.
"Markets are the cultural and community heart of the city and Oxford Covered Market is one of the very finest, being important to the people of Oxford since the late 18th century," she said.
"We started this project in the very first week of lockdown, and it has been a labour of love and a privilege to help steward the future evolution of this unique and special place.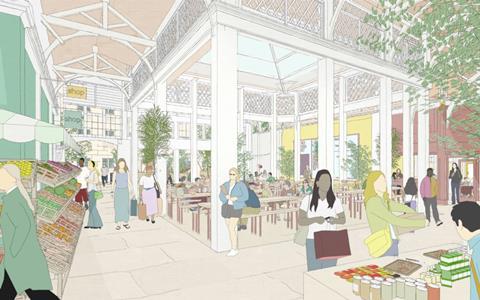 "Our proposals are strategically designed to achieve a positive transformation of the Covered Market, while remaining focused and practical to enable their delivery."
Gort Scott worked with heritage specialist Marcus Beale Architects and structural specialist engineersHRW on the masterplan. It is open to comments until 19 October.