Payment follows previous year's £31m windfall
The 180 partners at Foster & Partners enjoyed another bumper payday with the architect handing them a near £9m payment, the firm's recently filed accounts have revealed.
The practice said partners would share an £8.8m windfall under a partnership payment initiative set up in 2014 with the amount working out at nearly £50,000 per partner.
The figure was revealed in the firm's latest accounts that showed pre-tax profit jumped more than 200% to £35.8m in the year to April 2021 on turnover down 13% to £236m.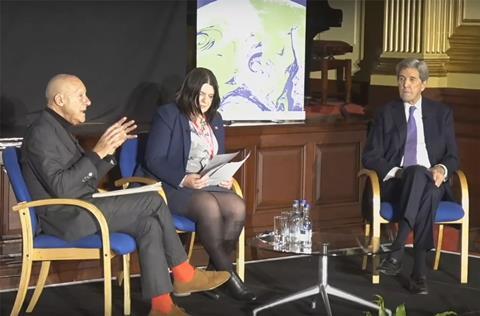 Accounts for the previous year showed the firm's partners shared more than £31m as part of a restructuring bonus which worked out at more than £200,000 per partner.
A significant stake in Foster & Partners was sold to private investor Hennick Company in October, making the Canadian family firm its single biggest shareholder.
The average number of employees at the business, which has close to 100 jobs on site around the world, stayed flat at 1,418 although employee turnover fell from £190,000 to £166,000.
It added that reduced travel costs because of covid restrictions and more working from home meant earnings before partnership payments only fell by £1.5m to £64m.
Its biggest market during the period remained the Middle East with income of close to £89m, up £4m on the previous year, but turnover from North America fell 40% to £45m. Revenue from the UK largely held up despite lockdowns with a fall of 5% to £17.9m.
In his chairman's statement, practice founder Norman Foster said: "Even against all of the challenges we have continued to face in the last year, we have still been able to complete 16 projects in 15 cities across four continents."
The accounts were signed off in July, several months before the firm's scheme to build the Tulip tourist attraction in the City of London was thrown out by communities secretary Michael Gove in November.