Scheme will see new facades built in different style to the rest of the 1988 postmodern block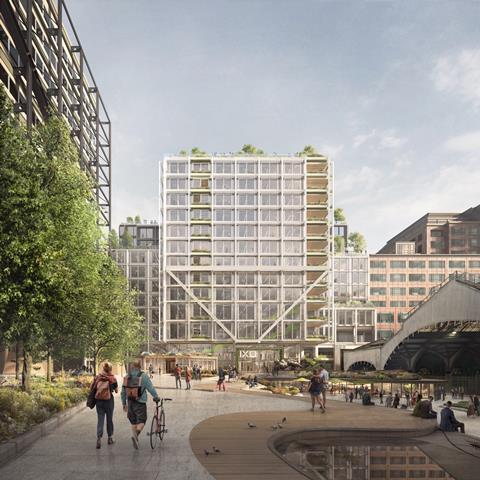 Fletcher Priest's plans to dramatically overhaul a wing of SOM's 135 - 175 Bishopsgate building in the City of London have been recommended for approval.
The proposals, developed by LaSalle Investment Management and M3 Consulting on behalf of Malaysian investor PNB, will see the two main facades at 175 Bishopsgate rebuilt in a different style to the rest of the building.
The site, known as One Exchange Square, comprises the northern section of SOM's huge postmodern 'groundscraper' which flanks one side of Liverpool Street Station.
Built in 1988, 135 - 175 Bishopsgate is part of the wider Broadgate estate which was masterplanned by Fletcher Priest in the 1980s and designed by Arup under Peter Foggo.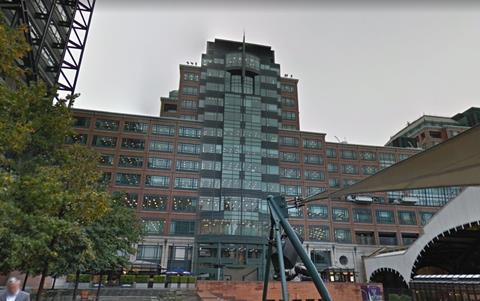 Fletcher Priest said that the redesigned massing for One Exchange Square, which will form a new silhouette, has been "carefully designed to maintain and improve on the immediate townscape".
The refurbishment would provide 420,000 sq ft of workspace and 15,000sq ft of retail if given the green light by the City.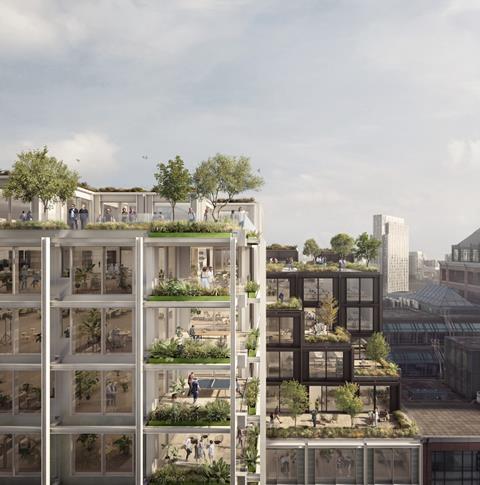 It will also double the size of a thoroughfare running beneath the 13-storey property which links Bishopsgate with the 1.5 acre Broadgate Square, a park at the centre of the estate which was given a makeover by DSDHA earlier this year.
Other changes include larger internal spaces, windows which open and more than 33,000sq ft of external terrace gardens. It is also aiming to be 100% electric and net zero in operation.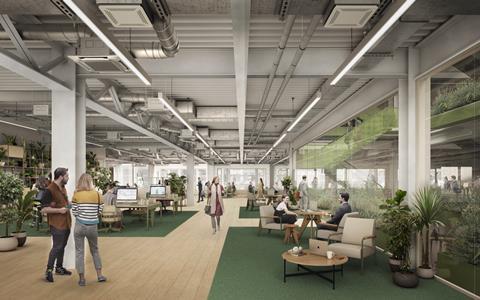 Fletcher Priest associate partner Nicholas Worley said the refurbishment will create a "healthier and more responsive post-pandemic working environment".
"Access to nature is championed by providing terraces on every level for occupiers' use, and the project furthers our commitment to minimising embodied and operational carbon through extensive reuse and intelligent envelope design, presenting a new face to the City," he added.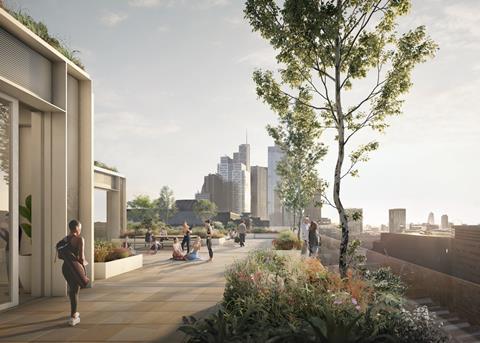 The recommendation for approval follows a major refurbishment of 135 Bishopsgate carried out in 2019 which increased the amount of retail space in the building, which was wholly occupied by the Royal Bank of Scotland until 2017.