Scheme at Fetter Lane will be 13 storeys high
Plans by Fletcher Priest for a 13-storey office building near Chancery Lane have been given the green light by City of London planners.
The practice submitted two applications for 100-108 Fetter Lane with option 1 including relocating the White Swan pub and the second leaving the pub intact.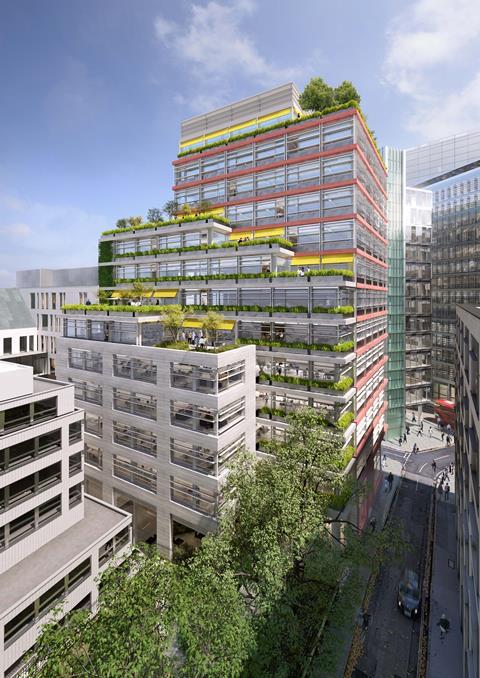 Developer BREO Hundred currently does not own the pub site but is hoping to buy it.
The approved plans will provide either 13,200 sq m or 12,700 sq m of office space along with a new pedestrian route and sunken garden.
Both options have roof gardens worked into the design with more than 230 spaces for bikes also part of the scheme.
Earlier this year, another Fletcher Priest scheme in the Square Mile was OK'd with planners giving a 32-storey tower at 55 Gracechurch Street for Hong Kong firm Tenacity the green light.