College eatery gets green light from planners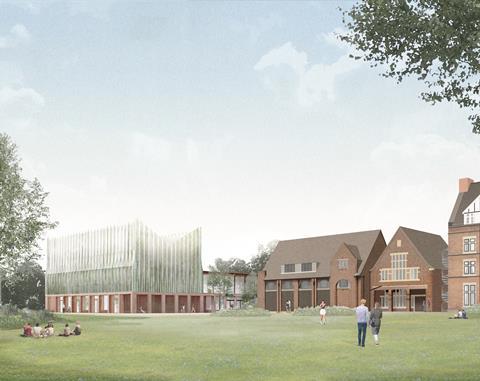 An £8.3m dining hall designed by Feilden Fowles for a Cambridge college has received permission from the local council.
The scheme will allow Homerton College, part of the University of Cambridge, to open up its Great Hall to a wider variety of uses.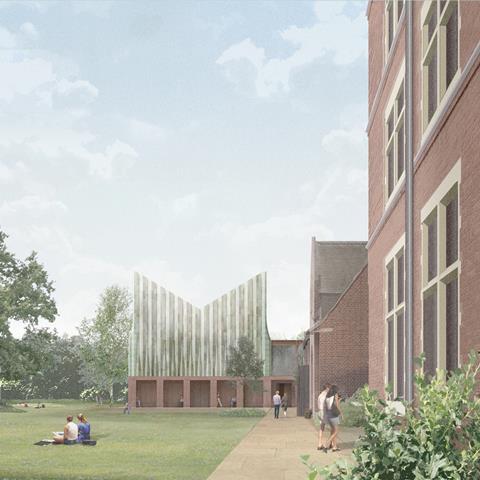 The new building contains a buttery area in an anteroom to the main dining hall, as well as a kitchen and staff facilities.
Homerton College is located to the south of the city's centre, with the new hall responding to Victorian, gothic and arts & crafts neighbours – including the grade II-listed Ibberson Building.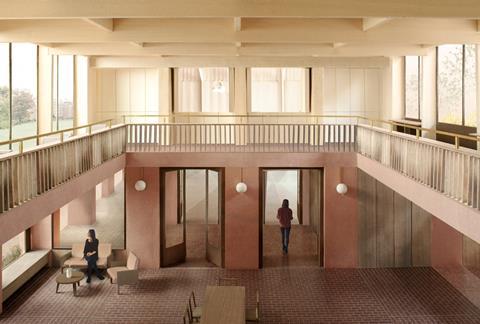 The new building will include fins protruding from the roof, a hand-glazed façade and a timber-lined interior.
Edmund Fowles, director at 2016 Yaya winner Feilden Fowles, said: "The new dining hall celebrates the integrity and inherent beauty of materials and the craftsmanship of construction, alluding to the social and design principles of the arts & crafts movement, as reflected in the handsome Ibberson Building."