Studio's environmental researcher says the demolitions are 'the right outcome for the site'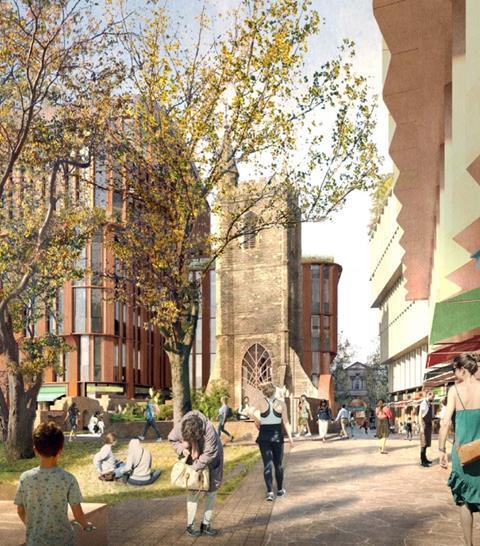 Feilden Clegg Bradley Studios (FCBS) has defended its proposals to demolish three historic bank buildings in Bristol and replace them with new-build office blocks.
Joe Jack Williams, an associate and environmental researcher at the studio, said "there's very little you can do" to change the internal layouts of the 1960s brutalist landmarks from their intended purpose as banks.
The city centre scheme, which won planning in December, would provide 30,000sq m of office space in blocks rising to nine storeys in height. It would be built next to the grade II-listed ruins of St Mary le Port church on the site currently occupied by Bank of England House, Bank House and Norwich Union.
But the proposals have stirred controversy, with the Twentieth Century Society saying last summer it was "confident that the buildings on the site could be revitalised to be fantastic assets for the city".
The charity added that the demolitions would result in "the production of carbon emissions, which the council should be looking to avoid by encouraging their reuse".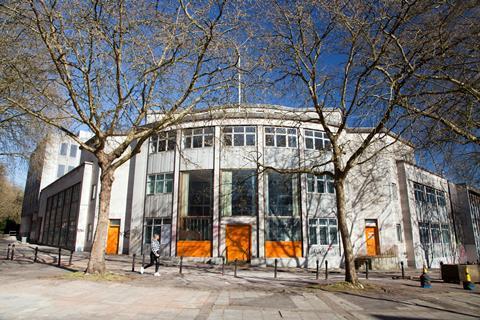 Williams told Building Design that the way the existing structures were designed meant they were either "a bank or it's empty".
He added: "They are high-quality buildings, they're really well made, [but] they're such a bizarre typology that they're specifically dedicated to being banks.
"The problem is, it's laid out like a bank. If your building is laid out like a bank, and it's made of Portland stone, there's very little you can do to change those internal layouts.
"We don't need more banks, we need more office space in Bristol, and that's the long and short of it."
While Williams admitted that losing the buildings would be "a shame", he argued that it was the "outcome that's right for the site".
The planning application for the scheme labels Bank of England House and Bank House "derelict" and of "poor quality materials and design".
This was disputed by the C20 Society which said they were constructed from "the finest materials, being clad in Portland Stone with polished granite and marble dressings and teak window frames".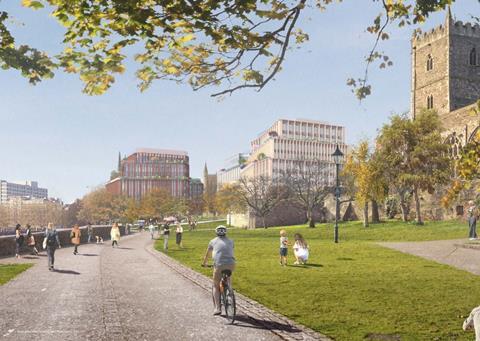 Williams insisted the decision to flatten the buildings "doesn't mean that we're not going to reuse the materials and I know the team are in ongoing discussions about reusing aspects in the site".
Demolitions are becoming increasingly controversial because of the greater amount of carbon that is generally emitted compared to refurbishments.
FCBS has pledged that by 2020 all of its projects submitted for planning would include "achievable zero-carbon plans" up to RIBA stage three and, by 2021, "achievable zero-carbon operation plans".
It is currently backing proposals, known as Part Z, to amend planning regulations to include whole-life carbon assessments in all projects to reduce emissions. The studio's environmental lead Tim den Dekker is one of the five authors who have drafted the proposals, which were used as the basis for a private member's bill read out in Parliament last month on reducing emissions in construction.
The studio is also a signatory of Architects Declare, a climate movement begun by 17 Stirling Prize winners in 2019 which commits practices to 11 principles around working to mitigate climate change and biodiversity decline.
One of the principles is: "Upgrade existing buildings for extended use as a more carbon-efficient alternative to demolition and new-build whenever there is a viable choice."
The group made headines in 2020 when both Foster & Partners and Zaha Hadid Architects pulled out because of a row over whether desigining airport schemes can be justified.