Building Design columnist to live in Italian capital for three months while carrying out research into the city's medieval towers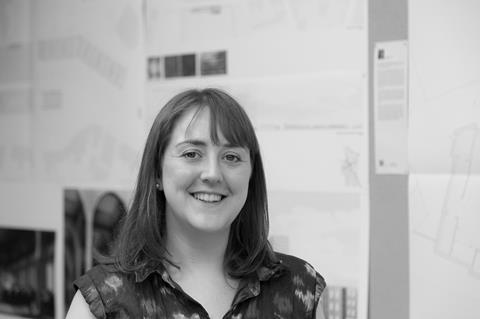 Building Design columnist Eleanor Jolliffe has been awarded a three month scholarship by the British School at Rome (BSR) to study in the Italian capital.
The Allies & Morrison architect and engineer is jetting off to Rome in January, where she will take a sabbatical from her practice for three months while carrying out research into the Eternal City's medieval towers.
She said she hopes her work, titled 'High rise in history: the towers of medieval Rome', can feed into contemporary discussions about high-rise architecture and use of height.
"I've been working with tall buildings for several years now and have been seriously considering their role in our cities- for better or worse they are an integral part of how we build now," Jolliffe said.
"I discovered with surprise that Rome has a history of secular height; towers built in the middle ages not for the glory of God, but for aristocratic one-upmanship and military aggression.
"I'm hoping an increased understanding of these towers, their rise and their fall, will add to our contemporary discussions about what 'good' height is."
Jolliffe's scholarship is one of two awarded by the BSR this year, with the other being given to architectural writer and researcher George Jepson to study the city's granaries.
Each year, the BSR awards scholarships to those working in humanities, art and architecture for up to twelve months to study in the city. Awardees live in the BSR's headquarters, a neo-classical Edwin Lutyens-designed building in the Valle Giulia, where they have access to its specialist library.
The BSR was established in 1901 and moved into its current premises in 1916 after the building was leased in perpetuity to the British nation to be used as a British research centre for archaeology, history and the fine arts.