First stage of international competition completes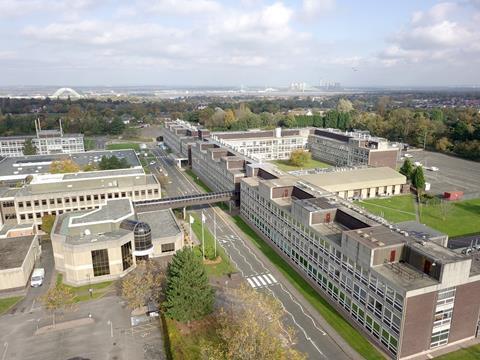 Eight design teams have been longlisted in an RIBA ideas competition for the redevelopment of ICI's old headquarters in Cheshire.
They include a practice with a base in Cambodia and another with offices in New York and Hong Kong.
The longlisted teams are:
• Atelier Cole, Cambodia and UK
• EcoResponsive Environments Ltd, London
• Harper Perry, Newcastle
• Kimia Benam & Paul Treacy, London
• Parallel Collective, London
• Periscope Landscape & Architecture Ltd, London
• Pixel, New York & Hong Kong
• Tom Cookson & Sarah Carroll, London
The Vision of Future Living competition sought ideas to redesign the Heath Business and Technical Park in Runcorn. Entrants were asked to create conceptual ideas to transform the 60-acre site into a sustainable, multi-use and carbon-free environment.
The business park – which was developed in the 1960s and 70s for chemicals giant ICI and contains labs as well as offices – is now home to 120 businesses. Facilities including a restaurant, lecture hall and meeting room are used by the public.
Since the break-up of ICI, which was a major employer, Runcorn has begun reinventing itself and trying to take advantage of its position as a transport hub.
Operator SOG Group said it initially wanted non-site-specific proposals on the design and interaction of future workplaces, living spaces and external spaces.
The longlisted teams will now be interviewed by an evaluation panel, with three invited to develop designs that respond to the site for phase 2.
The panel, led by Hugh Broughton, is also expected to include architect Terry Rogan and Rachel Cooper, professor in design management and policy at Lancaster University.
The finalists will receive a £5,000 honorarium, with the winner, who is expected to be announced at the end of June, receiving £20,000.