Oxford and Reef to mastermind Snowfields Quarter scheme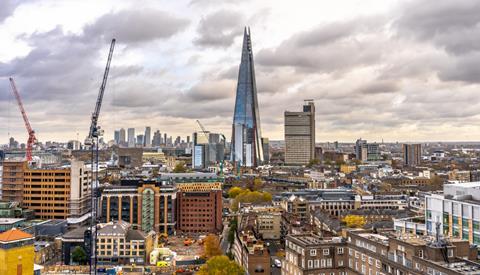 DSDHA and Perkins & Will have been chosen by Guy's and St Thomas' Foundation to design a new life science hub in the shadow of the Shard.
The charity has also named investment group Oxford Properties and developer Reef Group as its preferred developers for the scheme, which it is calling Snowfields Quarter.
They will invest £350m to develop three lab buildings across a 300,000 sq ft site, adjacent to the Guy's campus in London Bridge.
The DSDHA and Perkins & Will team is working alongside Reef's own in-house designers, UrbanR.
Snowsfields Quarter will be the Foundation's second life sciences-led scheme in the area, with the nearby Royal Street site under development with partners Stanhope and Baupost Group.
Foundation chief executive Kieron Boyle said the scheme had received a "fantastic level of interest", with the selected partners beating competition from Stanhope & Cadillac Fairview, Nuveen, Biomed & Blackstone and Breakthrough Properties.
He added that Oxford and Reef's proposals "chime with our ambitions to create innovative spaces that support life-enhancing medical advances which improve lives locally and beyond".
Oxford's head of life sciences, Abby Shapiro, said her firm's plans would strengthen an "already significant ecosystem" in an area home to King's College London, the leading clinical trials of Guy's and St Thomas' NHS Foundation Trust as well as the Cell and Gene Therapy Catapult.