More than 1,100 experts sign letter in Le Figaro warning president's five-year deadline is too short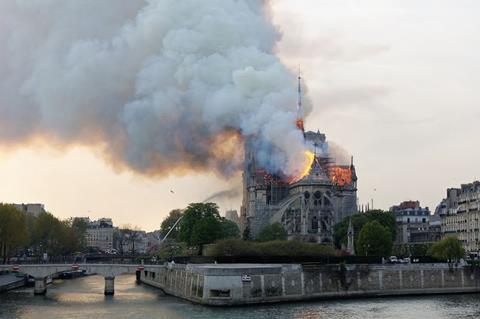 More than 1,100 architects and academics have signed an open letter to French president Emmanuel Macron warning him that the five-year restoration target he set for Notre Dame Cathedral is too short.
A total of 1,169 names appear on the letter, published by Le Figaro, which urges Macron to "let historians and experts have the time for diagnosis before deciding on the future of the monument" following April 15's fire.
In a speech the following day, Macron vowed to complete the cathedral's restoration in time for the Paris Olympics in 2024. Later the same week prime minister Edouard Philippe announced that an international competition would be launched seeking ideas to replace the cathedral's destroyed spire.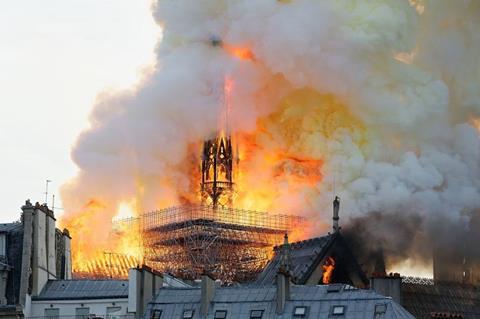 But the letter in Le Figaro warns Macron that the restoration would require "prudence and sense of responsibility", a sentiment echoed by French architect David Deroo in BD last week.
In the letter architects are massively outnumbered by academics – among whom a global reach is clearly visible, with Cambridge University, the University of St Andrews, the University of London and the British Museum represented.
The letter says: "We know the political timeline demands that we act fast, and we know how much a damaged Notre-Dame weighs upon the image of France.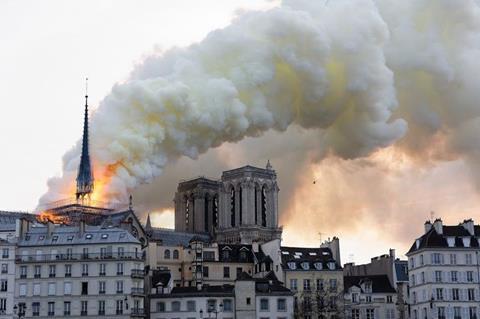 "However, what is going to happen at Notre-Dame in the years to come implicates all of us beyond this calendar.
"Let us take the time to find the right path and then, yes, let us set an ambitious timeline for an exemplary restoration not only for the present, but for generations to come."
The letter also has the signatures of five members of Unesco adviser the International Council on Monuments and Sites, as well as the support of the Medieval Academy of America and the International Medieval Society.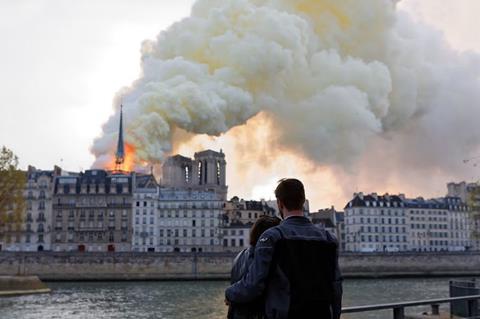 On the night of the fire, RIBA president Ben Derbyshire described Notre-Dame as the "pinnacle of achievement by medieval stonemasons" and that the institute would support its restoration "to its rightful place in the pantheon of great structures".
However he added that the fire, the cause of which is still under investigation, appeared to be the latest in a long line of avoidable tragedies.
"Too many heritage assets have been damaged by neglect, carelessness or conflict in recent years," he said.