New images released of City fringe scheme
The developers of the Bishopsgate Goodsyard scheme have bowed to pressure and added a further 50 flats to scrape past the 500-mark demanded by Hackney planners.
The 4.4ha site on the edge of the City of London was originally slated to contain around 1,300 homes before the two tallest buildings, designed by PLP, were ditched.
That part of the scheme was redesigned by Eric Parry Architects as a much lower 29-storey tower containing offices rather than resi, causing the overall quantum of housing to fall dramatically.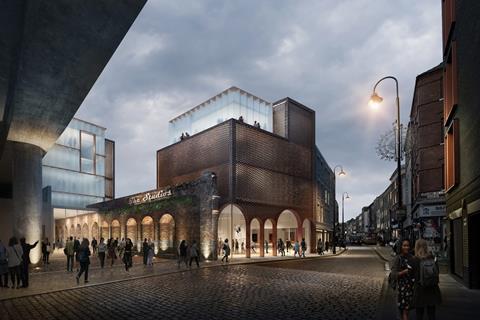 In November Ballymore and Hammerson consulted on revised proposals containing 250 homes but was forced into raising that to 450 by January.
Now it has announced that it has managed to squeeze in a further 50 homes – of which it claims 35% will be "affordable".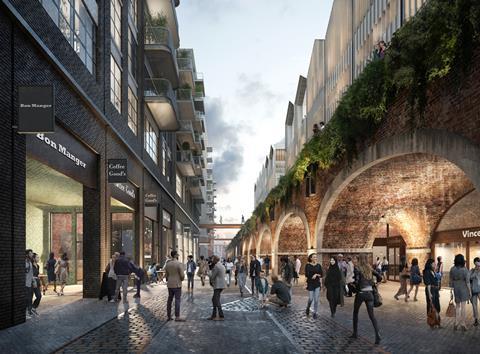 The developer is also proposing to remove a building previously proposed on the eastern end of an elevated park to create a larger continuous green space, creating an area of more than 4,000sq m to the eastern end of the park and increasing the total public realm to 1.25ha at park level.
The developers have launched a second public exhibition on the updated proposals which runs until March 9.
The architects working on the scheme include by FaulknerBrowns, Eric Parry, Buckley Gray Yeoman, Chris Dyson and Spacehub.