DSDHA, Hassell, PLP, West 8 and Charles Holland in running to design borough's flagship civic space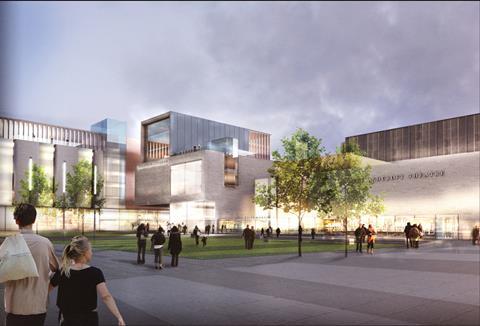 The London Borough of Croydon has shortlisted six teams in the competitive tender process to design the new public space at the heart of its civic quarter.
Bids led by DSDHA, Expedition Engineering, Gustafson Porter & Bowman, Hassell, Martha Schwartz Partners, and Mica Architects won through from a 20-strong longlist for the chance to design the space, to be known as Fair Field.
The shortlisted teams include in their ranks Charles Holland Architects, West 8 and PLP. Consultancy BuroHappold is a part of two of the bid teams. (See box for full team details.)
Fair Field is immediately outside Croydon's famous Fairfield Halls, which are due to reopen in September following a £30m restoration, modernisation and expansion designed by Rick Mather's former practice, now named Mica.

Calling the revamped public space Fair Field is a reversion to the site's historic name. It has more recently been known as College Green and Fairfield Gardens.
Croydon council's brief for the successful team calls for a "world-class public space" capable of serving as a cultural, civic and community hub. In particular, the brief demands that design solutions involve "the use of water, lighting and other innovative technologies".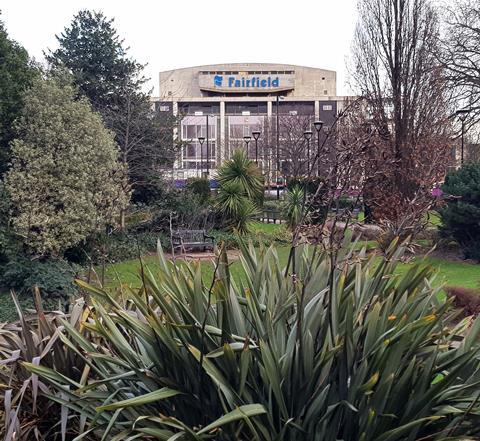 Cabinet lead for planning and regeneration Paul Scott said he believed the shortlisted teams were capable of creating "the world class landmark space we envisage".
He added: "We look forward to them now coming forward with some excellent proposals that will entertain and delight the community for many years to come, and create a fantastic setting for our refurbished Fairfield Halls."
The next stage of the process involves the creation of more detailed responses to the brief, including a high level concept design.
Fair Field shortlist
DSDHA (DSDHA; Todd Longstaffe Gowan; Alan Baxter Ltd; Studio Dekka)
Expedition Engineering (West 8; Periscope; Donald Hyslop; Michael Grubb Studio; Expedition Engineering)
Gustafson Porter & Bowman (Gustafson Porter & Bowman; BuroHappold; Jes Fernie; Soundings)
Hassell (Hassell; We Made That; BuroHappold; Nigel Dunnett; Studio Dekka; Turf Projects)
Martha Schwartz Partners (Martha Schwartz Partners; Tyrens UK; FutureCity; PLP; AKT II; CommonPlace; Light Bureau; The Fountain Workshop; Shape; ETM Associates; Habidation)
Mica Architects (Mica Architects; OOZE; Charles Holland Architects; Adam Nathaniel Furman; eHRW; DHA Design Services.)