West Hendon Playing Fields to be to be given makeover including new hub building and sports facilities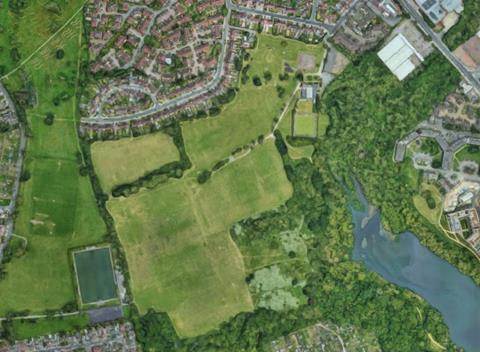 Barnet council has launched a design competition for a £19m redevelopment of West Hendon Playing Fields in north-west London.
The 62-acre park, in Hendon, is one of the largest in the borough and already contains tennis courts, football pitches and a playground.
The council said it wants to upgrade the space with more tennis courts, artificial turf pitches, a high ropes course, a bowling green, a skate park and other facilities.
It is also planning a hub building to house a cafe, indoor climbing, an workout studio, a nursery and community room.
Three shortlisted entrants will be awarded a £10,000 honorarium in the two-stage process, with the winner to be awarded a contract to develop their plans up to RIBA stage 3 and submit a formal planning application.
The first stage will be an ideas competition inviting entrants to showcase their "visionary thinking".
Councillor Alan Schneiderman, chair of the council's environment and climate change committee, said the scheme will "enhance a magnificent green space in the heart of an otherwise very urban area for everyone to enjoy".
The competition, which has been launched with the Landscape Institute, is open to entries until 18 September.