Main contractor's senior site officials say they did not know combustible material was being used to fill gaps
Two site managers responsible for overseeing work at Grenfell Tower for refurbishment main contractor Rydon assumed the insulation material fitted around the block's window areas was not a fire risk, the inquiry into 2017's disaster has heard.
Gary Martin – who was a site manager on the project between July 2015 and March 2016 – said he believed the foil-backed material used to cover the gaps between the building's original window frames and the new windows in its cladding was a "fire-resistant seal".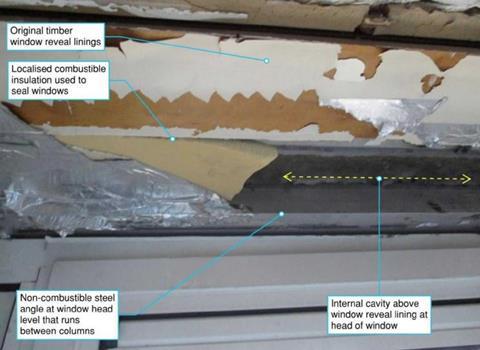 Martin's comments were made in his written statement to the Grenfell Tower Inquiry, probing the causes behind the catastrophic blaze that claimed 72 lives.
But giving evidence at Thursday's hearing he confirmed that he now understood the product to have been combustible insulation.
Inquiry barrister Kate Grange QC asked Martin what he had believed the material to have been at the time.
Martin told the inquiry that although he had not been 100% sure, he thought the foil-backed material was "some kind of fire-delay and smoke-deterrent".
Asked by Inquiry barrister Kate Grange QC how he had come to that belief, Martin said it had been a "process of elimination".
He added: "It had to be there for a reason, otherwise we wouldn't have put it in."
Martin said that as the project had already commenced when he started in his role at Grenfell, the product was already being installed and he did not ask anybody what its purpose had been.
"Is it right that you've made an assumption that it was a fire-resistant product?" Grange asked.
Martin replied: "Correct".
Martin said he accepted now that the product had been combustible insulation. He said that although his work had involved inspecting the areas around the windows of Grenfell Tower's flats before new UPVC windows were fitted, he had only been checking for any gaps in the material installed.
Grenfell Tower Inquiry chair Sir Martin Moore-Bick's first phase report on the disaster found that aluminium composite material (ACM) cladding panels – which had polyethylene cores – fitted to the block were the principal reason that fire spread so rapidly on 14 June 2017.
But his report said the presence of polyisocyanurate and phenolic foam insulation boards behind the ACM panels, and as components of the window surrounds, "contributed to the rate and extent of vertical flame spread".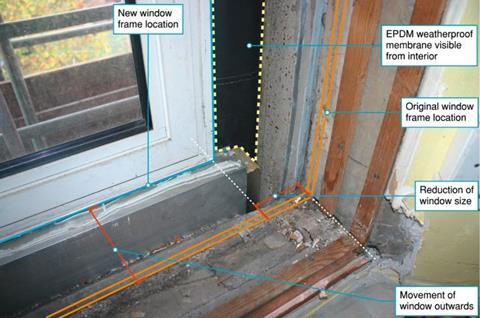 The current phase of the inquiry is looking at the background to the refurbishment, which was completed in 2016. The project resulted in a structure that not only failed to "adequately resist the spread of fire", as required by building regulations, but "actively promoted it", in Moore-Bick's words.
Also on Thursday, former Rydon site manager Daniel Osgood was asked about his experience on the Grenfell Tower refurbishment.
Osgood worked for Rydon between March 2014 and April 2017, and was a site manager at Grenfell between April and July 2015.
Barrister Grange questioned him about his witness statement, in which he said that fire-retardant materials had been used for the window trims and boxing-in.
"On what basis are you asserting that the materials were fire retardant?" she asked.
"From my memory, it was a fire-retardant MDF board that was used," Osgood replied. However he stressed that his main experience had been on the "pilot" flat for the project.
Osgood said he had never checked that the materials used to surround the windows were fire-retardant, and that he had no memory of asking anyone else at Rydon whether it was the case.
Under further questioning he said he would expect that someone at Rydon would have made sure that the materials used to fill the window surrounds did not breach the fire compartmentation of each flat in the building.
"I was under the impression that everything had to be 100% fire-proof or it couldn't go on," Osgood said.
He subsequently said he did not know that different kinds of insulation – such as phenolic or mineral wool – had different fire-perfomance characteristics.
The Grenfell Tower Inquiry is pausing its hearings for a summer break next month, but will continue in September.