Camden scheme to start next autumn
Coffey Architects has won a scheme to redevelop the ageing London Irish Centre in north London.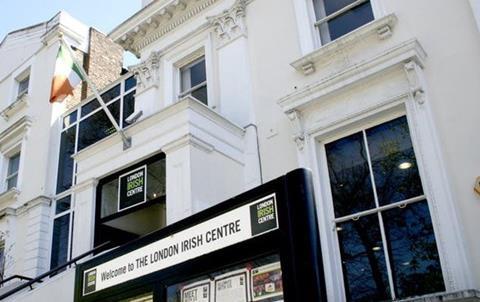 The centre in Camden first opened in 1955 to support newly arrived Irish immigrants.
But the Camden Square site now needs a makeover and the work will involve building a library, wellbeing and educational facilities, a performance venue, social and event space.
The architect said the scheme, for client the London Irish Centre, will bring a number of buildings under one roof and run across 3,450sq m of internal floor space.
Phil Coffey said: "The 'Irish Story' is really what's at the heart of this design. We have taken into consideration the vision, mission, values and heritage of the organisation and translated them in a bold aesthetic and legible layout.
"We're looking forward to working with the London Irish Centre team and stakeholders to fulfil the charity's vision as the Irish Heart of London."
Plans will go into Camden council early next year. Work is scheduled to start next autumn.