Gwyn Richards will step up when Annie Hampson retires next month
The City of London Corporation has said its assistant director of design Gwyn Richards will become interim chief planning officer when Annie Hampson retires next month.
Richards joined the authority in 2007 from the Royal Borough of Kensington and Chelsea and has held his current post since 2014, when it was created following the departure of Peter Rees.
Square Mile bosses said Richards had led or been involved with every tower and major development within the corporation's bounds over the past decade, giving him "specialist knowledge of the City's unique built environment".
Chief executive John Barradell said Richards had more than 25 years' experience of working with the built environment in the capital and would bring a "wealth of experience, knowledge and ambition" to the role.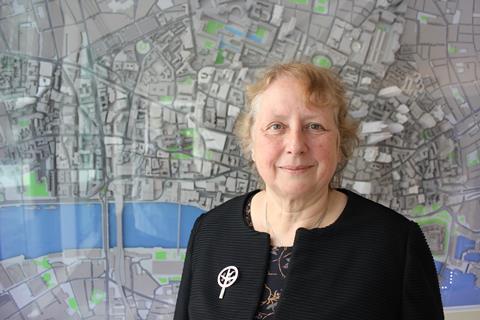 Alastair Moss, who chairs the City's planning and transportation committee, said Richards would head a team of 40 staff, including planning, design, conservation, archaeology and transport officers.
"Gwyn's expertise will help us transition smoothly following Annie's retirement next month," he said. "He will now lead a strong and experienced team that will help to shape the future of the Square Mile."
The head of design role was created to ensure a focus on design was maintained in the Square Mile after chief planner and development director Peter Rees left to become professor of places and city planning at the Bartlett.
Richards became one of three assistant directors reporting to Hampson.