Danish scheme includes toy bricks in facades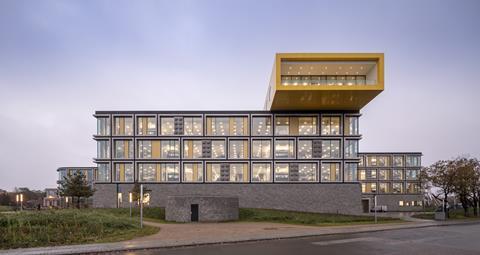 Lego, the Danish toy brick manufacturer, has opened the first phase of a new campus at its headquarters in the Danish city of Billund, designed by architect CF Møller.
When the whole scheme is completed in 2021 it will be home to 2,000 members of staff.
Inspired by a painting featuring a small boy holding up a Lego house he has made, the campus features the firm's plastic bricks in its exterior walls, two huge yellow bricks on the roof, and an entryway also made of bricks.
Lego, a family-run business founded in 1932, said 500 employees had already moved into two of the eight new buildings, which also include play areas, lounges and outdoor parks open to the public.