Build-to-rent project part of wider collaboration with developer
CF Møller has been appointed to design 1,500 build-to-rent homes in east London for TfL and Grainger.
The proposals for a site in Canning Town are at an early stage and images have not been released to the media although some local consultation was taking place this month.
The vacant plot on the Limmo Peninsula is currently being used for the construction of Crossrail.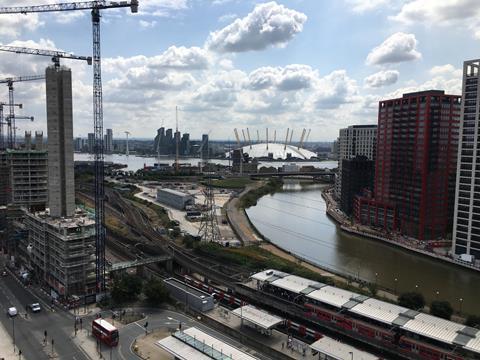 TfL announced Grainger as preferred bidder to be its BTR partner in April. The Limmo Peninsula project is just one of the schemes they will collborate on.
The duo's Connected Living London Programme will deliver at least 3,000 homes across seven sites, with a minimum of 40% affordable housing on all new planning consents.
This will significantly contribute towards TfL's affordable housing provision across its entire portfolio, which also includes sites that will be mostly or entirely "affordable". TfL said it meant it was on track to deliver 50% affordable housing across its estate.
Dan Lovatt, head of build-to-rent at TfL, said: "Build-to-rent is a really exciting programme and we're thrilled at the prospect of working with Grainger to build the homes that our city desperately needs.
"It provides us with an unrivalled opportunity to deliver affordable, high-quality homes at pace, including at the Limmo Peninsula, while also generating significant ongoing revenue to reinvest into the transport network."