Plymouth project involves working with scheduled ancient monument and seawater chambers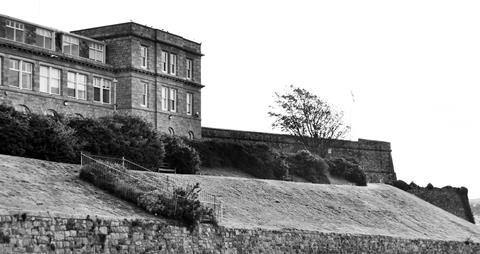 Work has begun on the first phase of Burwell Architects' £20m refurbishment and extension of the Marine Biological Association headquarters in Plymouth.
The Marine Microbiome Centre of Excellence project aims to create a world-class research centre focusing on the marine microscopic world right on the coast.
The Marine Biological Association (MBA) is a learned society based in the historic environs of the Royal Citadel in Plymouth, a scheduled monument that is still occupied by the British Army and Royal Marines.
Its home was purpose-built in 1888 from solid Plymouth limestone in a neoclassical style that references the Stazione Zoologia in Naples, but years of accretions have led to a dense and disjointed campus spread over many levels.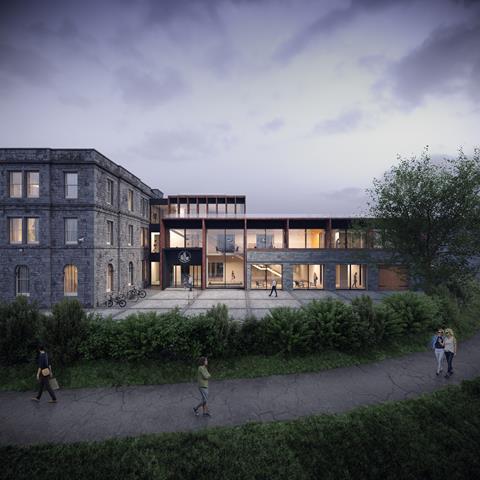 Charlie Leadlay, a director at Burwell Architects, said: "[MBA's] ambitious plan to expand and refine their research accommodation on the site offered a great architectural brief in a wonderful historic coastal location".
The practice was appointed to develop a phased masterplan in 2018 and won detailed planning for the first phase earlier this year.
The project will create a new main entrance and education centre to the west of the building, accessed from a small courtyard that sits directly over an existing seawater hall and its underground reservoirs. A new podium deck and stair will be built over the existing seawater halls.
New laboratories will be added to the east and to the north adjacent to the Royal Citadel.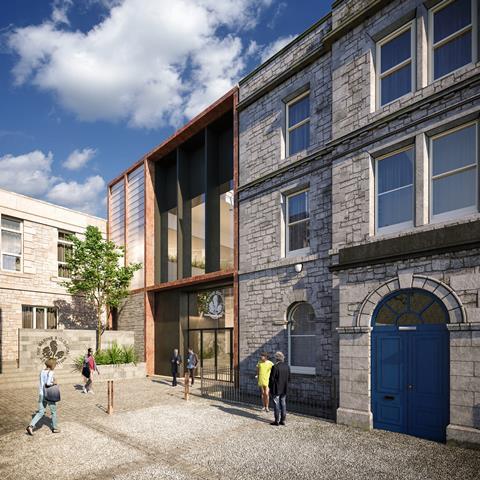 The internal arrangement is intended to create a new heart for the campus linking the various departments and encouraging a collaborative environment, said Leadlay.
The new interventions are formed by a Corten steel trabeated structure that sits above an ashlar Plymouth limestone base. Leadlay said the materials were sympathetic to the existing fabric while indicating the society's future aspirations. They also provide a robust solution for the environmental coastal conditions of the site.
Circulation and breakout space at the front of the building will give views out towards the sea.
The original elevation of the South Building will remain exposed internally allowing the volume of the original building to be expressed.
Deep reveals will emphasise the structural grid and provide solar protection on the south-facing elevation.
Plans and sections