Secretary of state calls in 1,200-home plans after Historic England objections
Broadway Malyan-designed plans for a residential-led mixed-use scheme in the centre of Norwich are to face a public inquiry after being called in by housing secretary James Brokenshire.
The practice's Anglia Square redevelopment – approved by Norwich council in December last year – promised 1,200 new homes, a hotel, cinema, multi-storey car parks, a place of worship and ground-floor retail and commercial space.
It is earmarked for a shopping centre site that incorporates the brutalist Sovereign House development, which once housed HM Stationery Office, the Hollywood Cinema, and several car parks.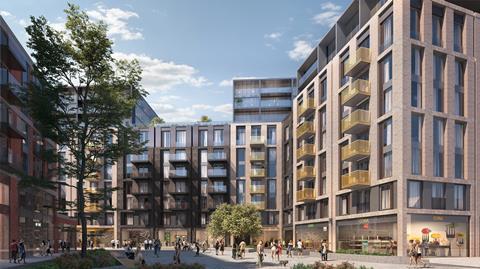 However, government heritage advisor Historic England objected to the proposals because of the impact its 20-storey principal tower would have on the city's skyline and called on Brokenshire to use his powers to intervene.
Under section 77 of the Town and Country Planning Act 1990 secretaries of state can "call in" a planning application and determine it themselves, typically on the advice of a planning inspector appointed to hear an inquiry.
Historic England had urged Brokenshire to intervene on the grounds that while Anglia Square was in need of redevelopment, Broadway Malyan's scheme – created for developer Weston Homes – would "radically disrupt the character of the cityscape" and intrude in many views.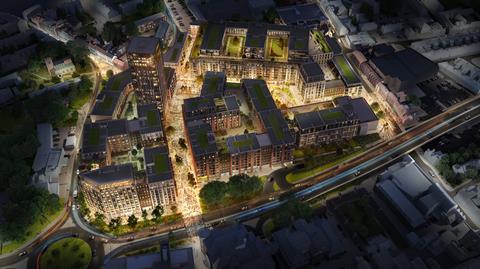 HE's east of England planning director John Neale acknowledged that the 20-storey tower had been reduced in height from its originally proposed 25 storeys, but said the consented proposal "would still remain a prominent and alien feature".
Norwich council said it was "very disappointed" by Brokenshire's decision.
"Not only will it substantially delay progress on a site in desperate need of development, but also make it very unlikely that Norwich will be able to benefit from the £12.2m of government funds already allocated to this development," a spokesperson said. "This money would have been used to accelerate the development of the site."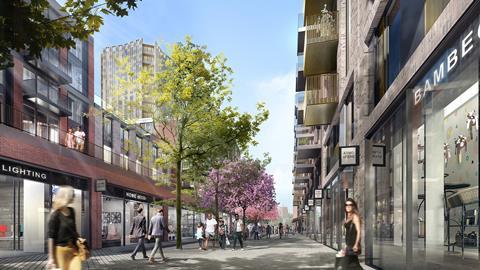 Weston Homes said it was also disappointed that a "local democratic decision, made after extensive public consultation" was being subjected to further challenge.
"Weston Homes will now undertake a period of reflection and consultation with stakeholders, in order to decide our next course of action," it said in a statement.
Broadway Malyan declined to comment.
Anglia Square's Hollywood Cinema found national fame when comic actor Steve Coogan chose it to host the "world premiere" of his Alan Partridge film, Alpha Papa.
The move had followed a social media campaign that included the slogan "Anglia Square not Leicester Square". The venue closed last month.